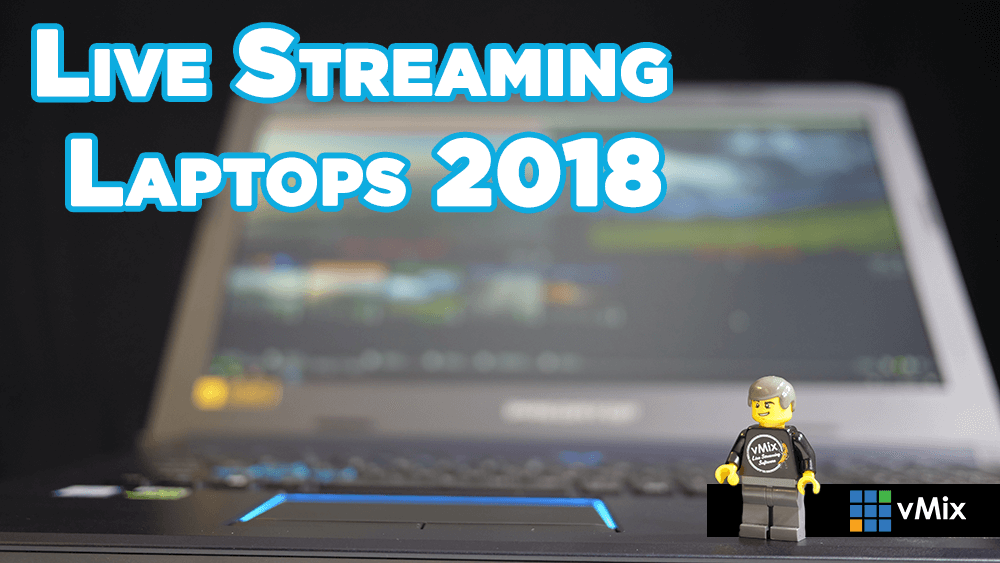 Laptops for Live Streaming in 2018
In 2018 we have people using vMix on all kinds of different computer setups. From NUCs, laptops, and budget PCs all the way to suped up i9s and Xeons, we've seen it all. In order to give some guidelines for the best computer setups to use, we've created a Reference Systems guide on our website. For 2018 we've updated our Sapphire (laptop) system to include some new 8th Generation Intel i7 CPUs.  We have specific models that we've tested, but quite often laptops are in short supply so they may not be available. We've also included a list of recommended specifications if you're looking for a new laptop in 2018.
Recommended laptop specs for live streaming in 2018.
Here is a list of recommended specs if you were looking to produce, stream and record with your laptop-
Intel i7-8750H
NVIDIA GeFORCE GTX 1060 or higher
Thunderbolt 3
G-SYNC Display
SSD
These requirements will provide you with the best experience for using vMix. The i7 and dedicated graphics card will allow you to produce multi-cam productions with ease. Thunderbolt 3 connectivity will give you the option to use high-speed data transfer via a Thunderbolt 3 enclosure or AJA iO4k+.