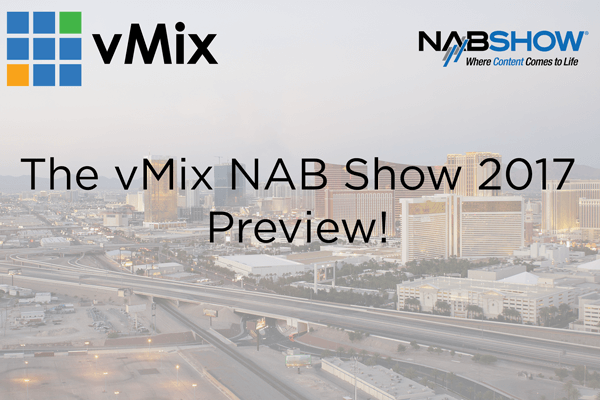 vMix at NAB Show 2017
Hi folks! Today we're going to talk about NAB Show 2017 in Las Vegas. This 4 day convention sees over 100,000 attendees grace the halls of the Las Vegas Convention Center! Anyone who is anyone attends this show which is also the world's largest broadcasting convention. The show spans 4 MASSIVE halls and provides you with enough walking steps on your Fitbit to last you for the entire month. One recommendation- wear comfortable shoes…no ifs or buts.
vMix will be attending NAB for the 5th year and we have a booth in the South Lower Hall alongside some of the industry heavyweights. We're in booth SL 4620 so it's not too far from the front!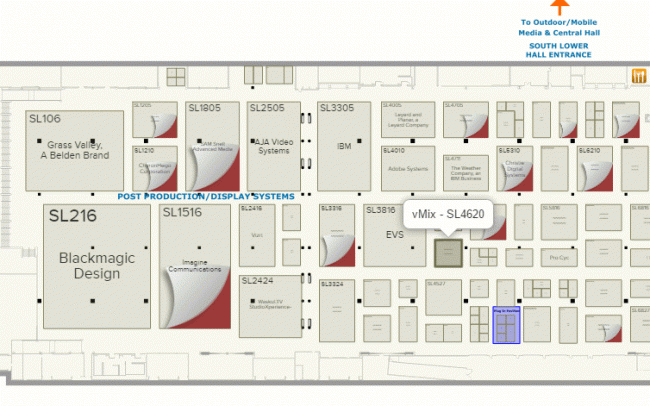 What's happening at the vMix booth?
vMix 19 and vMix Call!
What will be on offer from vMix for NAB 2017? We'll be showcasing vMix 19! vMix 19 includes vMix Call, a groundbreaking new feature that allows you to input up to 8 remote guests for your live shows! vMix handles all of the video and audio and allow you to control everything from the vMix interface. No more messing around with 3rd party applications or trying to sort out audio echos!
Demo Everything!
You'll be able to have a hands on demonstration of vMix Call on the NAB Show floor. vMix will have a Call demo set up and ready to test. You can even make a call yourself from your mobile phone. There will be plenty of other features to test out on one of our 6 workstations. Stick around and try out everything you've ever wanted with vMix.
 Experience 4K Live Video Production!
 vMix has supported 4K for over 3 years now, so come and check out how to live stream in 4K …the easy way!  We'll have a workstation set up with 4K cameras, videos and other assets! You can also test out Instant Replay, PTZ operation, NDI demos, and advanced controls.

If you've ever wanted a demo of the best live streaming software, NAB 2017 is your big chance. You'll be able to work hands on with the latest vMix features on high performance machines! Drop by the booth and see why vMix is the most powerful, reliable and feature rich live production and streaming software on the market. Come and chat to experts in live streaming and production and have all of your questions answered!
What to do at NAB!?
As this is the largest broadcast show in the world, there is plenty to see and do. Every company to do with professional broadcasting, cameras, streaming, capture devices, converters, lenses, wireless tech, VR etc etc will be there at NAB. It means it's a great opportunity to see products first-hand that you may have only read about. It also means you can ask the actual manufacturers any questions directly. You can also see products that aren't even available yet or products that are in the works. vMix was once a small company with a tiny booth, so maybe you'll discover the next big thing and get in early!
There are also PLENTY of giveaways so you might find yourself walking away with a new camera or drone or even a vMix registration key! Oh or a mousepad or 10! Also, check out the ATOMOS booth, they always have something spectacular happening there in the Central Hall.
Pre-planning is a necessity. It's so easy to find something cool and spend the next hour looking at it. Mapping out who you want to see and where they are located will allow you to get everything done and help you to not miss out. Do some research while you're on your way or waiting in an airport and map out the locations of all of your visits. You don't quite realise just how big the convention centre is until you see it. Speaking of people to see…
vMix Partners and Friends!
NAB provides show goers with the ability to check out everything that's happening within the industry. You'll be able to chat to all of the companies that partner with vMix and have supporting Hardware and Software. This includes capture card manufactures, camera makers, streaming providers, and converters. These include-
Black Magic Design (SL 216)- You can't miss the biggest booth at NAB! Check out all of their latest cards, cameras and converters.
AJA (SL 2502)- Head over to AJA and ask some questions of the knowledgeable folk there. You'll be able to see their full range of professional PCIe capture cards and their new USB3 U-Taps.
Newtek (SL 5421) – It's NDI central over at Newtek! They'll have all the latest and greatest NDI tech, so check out what you can also use with your vMix production over the local network :).
Teradek (C 6025) – In the Central hall you'll be able to witness one of the great wonders of NAB, the NAB SHOW LIVE GIANT CUBE! Their booth runs a live show each day from the show floor and has heaps of great content. The show is also powered by vMix, so look out the back of the Cube. Obviously while you are there view all of the great wireless transmission products that they have on offer.
PTZ Optics (SL14205) – Paul and the gang will be ready and willing to help you out with any PTZ questions and who knows, you may end up on one of their videos!
Magewell (SU12813) – Magewell will be showing off their new USB 3 capture dongle for NAB this year along with their latest 4K capture cards.
PI Engineering (SL7425) – The makers of X-Keys have ALL the keys you will ever need on display. Looking to simplify your production then take a look at the 124 T-Bar model, foot pedals, buttons, and key panels.
Yuan High-Tech (SL14518) – Another supported card partner of vMix. Yuan will be displaying all of their latest cards this year for NAB. Just near PTZ Optics so swing by and say vMix sent you!
Wowza (SU8521) – If you're looking to find out more about streaming then Wowza is the place to do it. It's usually pretty busy so you may even need to make an appointment and come back later. You should spot a vMix logo on the Works with Wowza Wall!
Ustream (SL3305) – As Ustream has been incorporated into IBM, you'll need to head to the massive IBM stand to have a chat about Ustream and also the newly integrated into vMix IBM Cloud Video.
BirdDog (C12348) – BirdDog will have their Studio NDI device on display in their booth. Drop by and see what all the fuss is about.
Bluefish (SL10021) – Check out the award winning capture cards at Bluefish!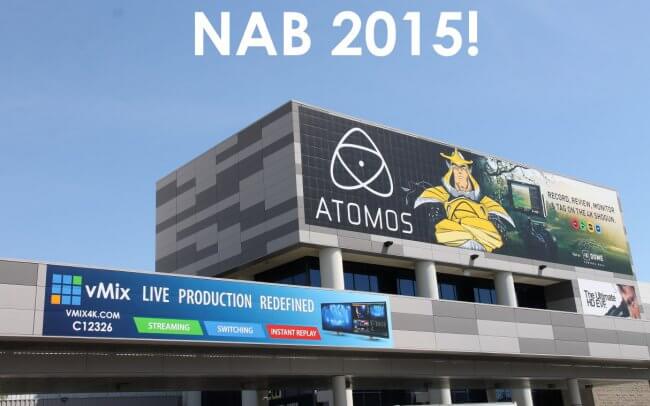 Come say Hi!
It will be another fun week in Las Vegas for 2017. If you want to chat about vMix, your setup, live streaming, live production, 4K, Facebook Live, Periscope/Twitter streaming, feature requests, the weather, bananas or perhaps your thoughts on the most recent Star Wars films…stop on by the booth and have a chat! We should have some mousepads to give away if you're in quick.
Follow us on Facebook and Twitter so you can find out about our daily NAB giveaways!
Seeya there.