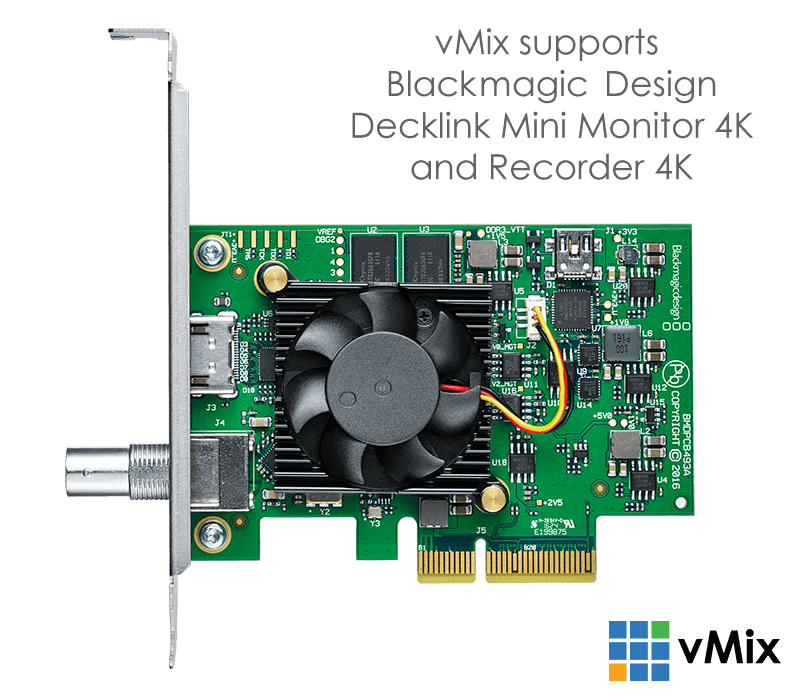 Looking for an affordable 4K input OR output? Well the Blackmagic Design Mini Monitor Recorder 4K or Mini Monitor 4K might be for you!
You can input a 4K source into your vMix video production for under $200 US! The Blackmagic Design DeckLink Mini Recorder 4K is a low profile PCIe capture card, featuring 6G-SDI and the latest HDMI 2.0a connections so you can input formats up to 2160p30 on your live video production!
The DeckLink Mini Monitor 4K allows you to output your vMix production through the External output feature in vMix. Both cards retail for $195 US.
To view the full list of vMix Supported Hardware including other Blackmagic Design products, head over to our Supported Hardware page. vMix allows you to produce, record and stream all from the 1 PC! If you'd like to trial vMix for 60 days head you can download it from our site.
You can find out more information about the cards via the Blackmagic Design website.