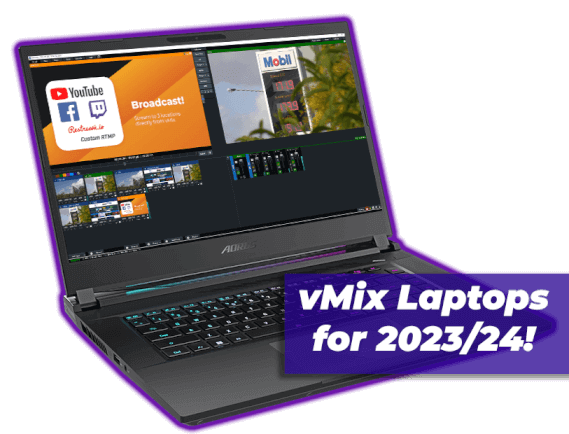 We've just updated our recommended laptop for vMix on our Reference Systems page. This laptop incorporates all of the latest gear for 2023-
AORUS 15
Intel i7 13700H processor
RTX 4060 GPU
16GB DDR5 Ram
Thunderbolt 4
1TB SSD
MUX switch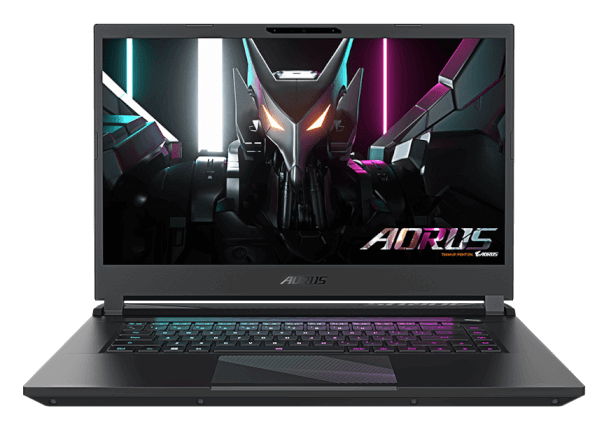 This laptop will allow users to create multi-camera live video productions with ease. You could use the Thunderbolt connectivity for your camera inputs or use USB, NDI or SRT. The new 4000 series NVIDIA RTX cards will also allow for AV1 encoding when it's supported in vMix. For around $1500 USD it provides an affordable option for professional and portable production!
What about other laptops??
You can purchase a different brand of laptop but just make sure that it has similar specs. Here's what we'd recommend if you were in the market for a new laptop in 2023/2024.
Intel i7 13700H processor or better
RTX 4060 or RTX 3060 or better
16GB DDR5 Ram or more
MUX switch
1TB SSD
Thunderbolt 4 if you need it!
Do I need to update?
To be honest there hasn't been a huge jump in performance from the 12th gen CPUs and 3000 series GPUs. So if you have one of those, there's no great need to update. You still have great CPU performance and a GPU that is fast and supports Resizable BAR. The only real change is AV1 support, so if you need that, then a RTX 4000 will be needed.