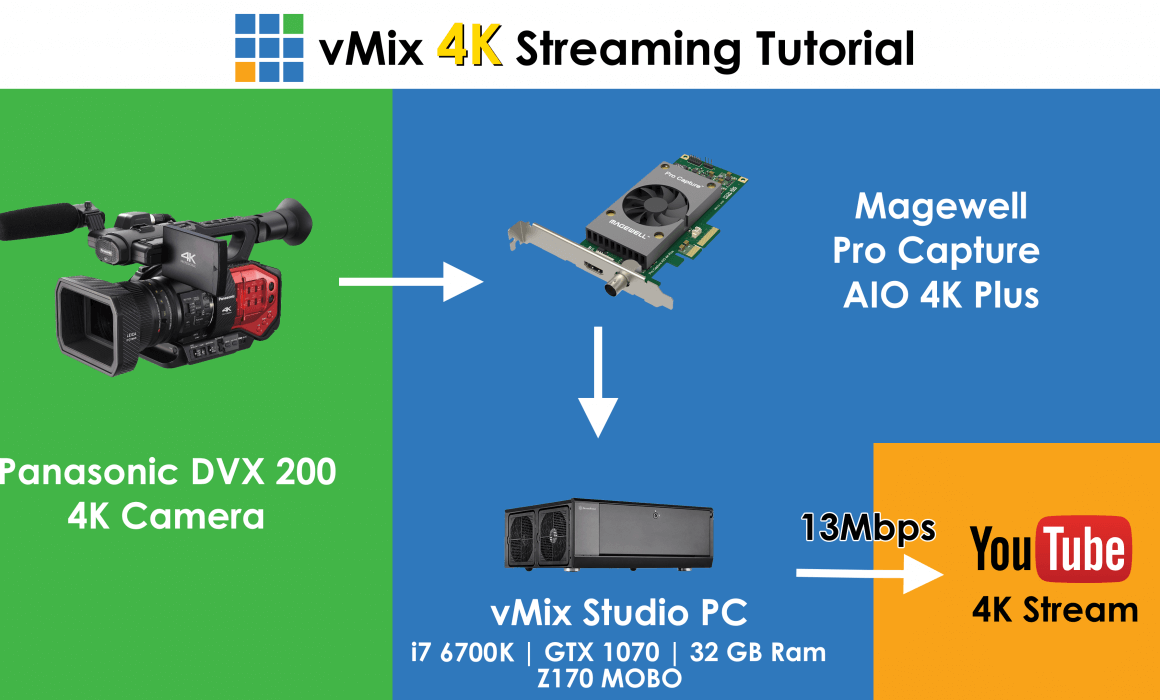 After testing out the YouTube 4K Live Streaming last month, we thought we would try it out by doing a live 4K tutorial! Tutorials are hard enough to make when they aren't live so this live tutorial took a few goes to get everything right but we got there in the end. Here's a quick look at what we used and how we made our 4K live stream.
4K Bandwidth
Firstly, 4K video requires A LARGE AMOUNT of bandwidth! As a result we had to factor in the amount of bandwidth we would need from our office connection in order to stream in 4K. We streamed to YouTube at 13Mbps and our office upload speed is only 20Mbps, so it didn't leave a huge amount of head room. That meant we needed to make the tutorial after hours or on the weekend so no one else was consuming our precious bandwidth! Bandwidth was our main concern for 4K live streaming as YouTube recommends 13-30Mbps! Ideally we'd love to have a fibre connection and be able to stream in 4K without any worries! Maybe one day…
4K Camera
Thankfully we've dabbled in 4K production before so we had the necessary hardware to pull off a simple 4K production. This started out with a great Panasonic camera- the DVX 250. This allowed us to send out a 4K HDMI signal to be used as the single camera in our live production.