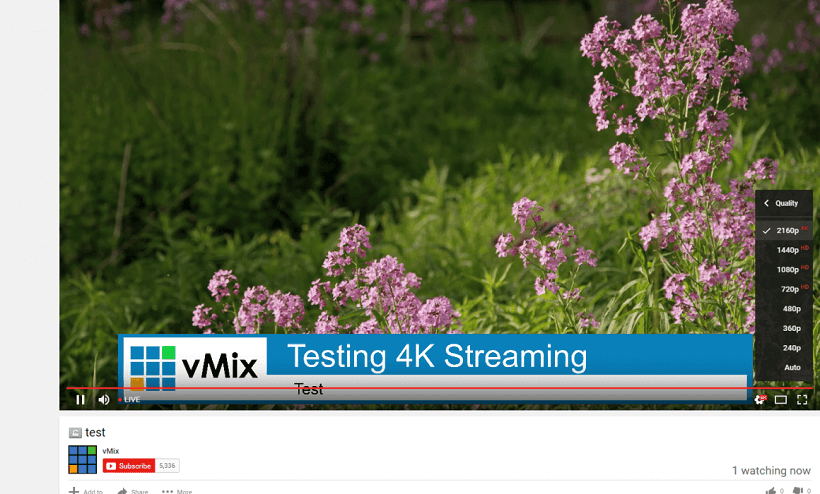 Live Stream your video production to YouTube in 4K
Earlier this week, YouTube announced that it would start allowing 4K streaming to its platform. Previously you could stream to Youtube in 4K but would only display in 2560 x 1440 and then allow you access the recorded stream in 4K. In order to stream in 4K you'll need to use the Events section and select 4K as your streaming quality. This is a pretty big deal as they're streaming and transcoding 4K video in real time!  Keep in mind that this is in BETA and is very new new so it may not be perfect. Remember that it's going to take a WHOLE LOT OF BANDWIDTH to do! You'll need a 20MBPS upload connection as a minimum, even then you may have some issues. Here's a quick tutorial on how to live stream to YouTube in 4K using vMix.
Firstly you'll need to create a new event.
Then add all of your info and create the event.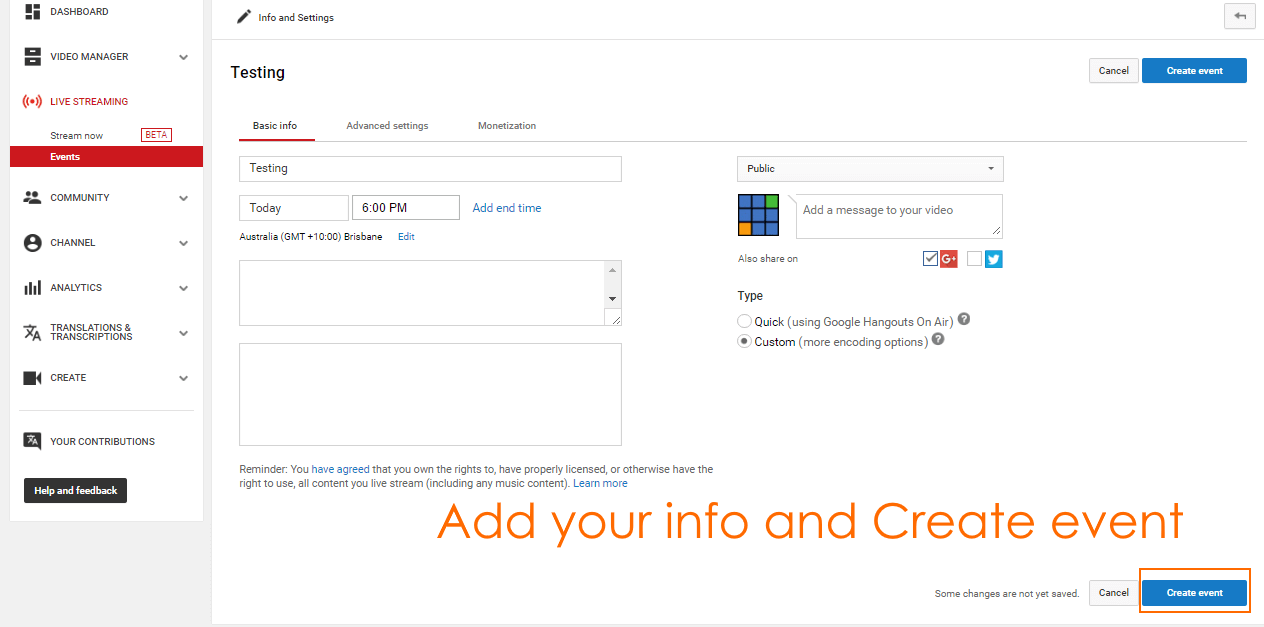 Then select Create new stream under Custom Ingestion.

You will need to create a 4K Preset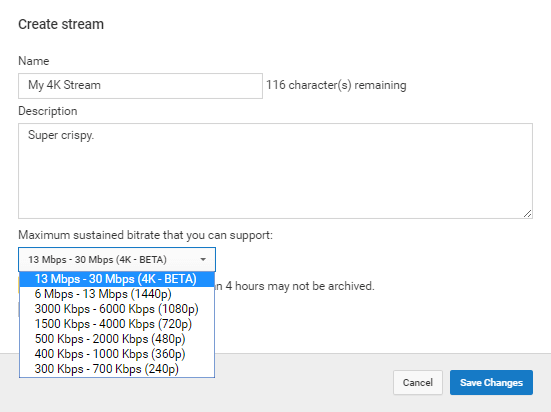 Grab the connection information for vMix. You just need to copy and paste the Stream Name into the YouTube Live streaming section of vMix. Once you've done that, start your 4k stream in vMix. As you can see, they recommend using 13Mbps AS A MINIMUM. YES. BELIEVE IT.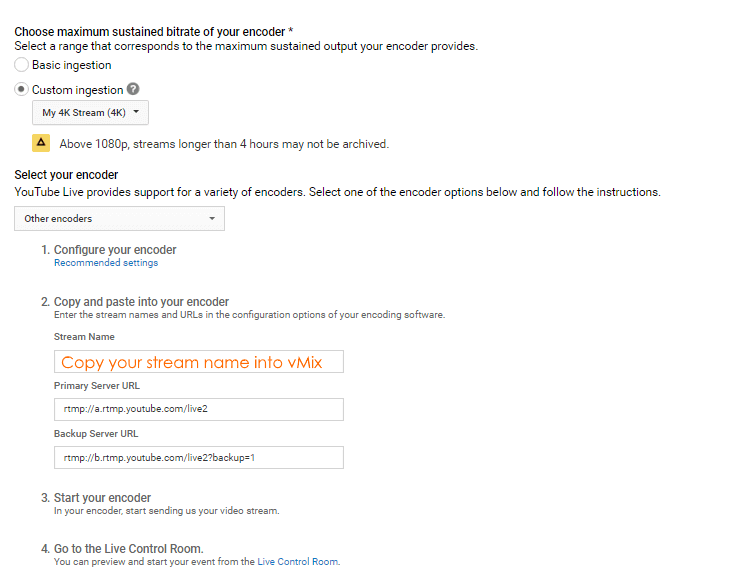 Use the recommended YouTube 4K settings for your production.
Resolution: 3840x2160p
Video Bitrate Range: 13,000 – 34,000 Kbps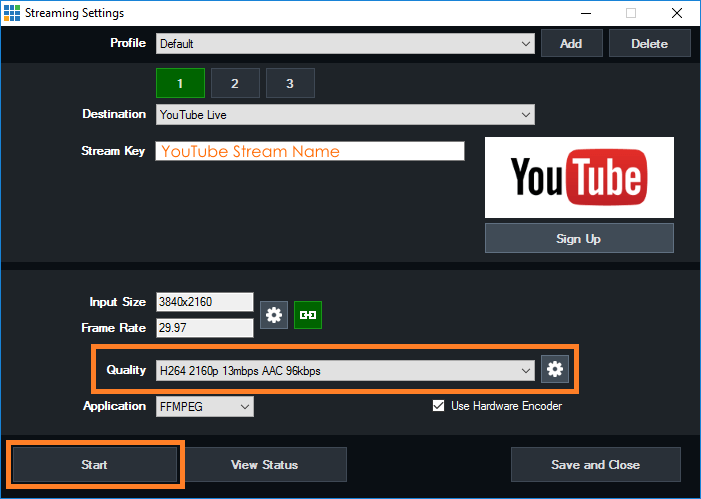 Head to the Live Control Room.
Then Preview your stream that you've started in vMix.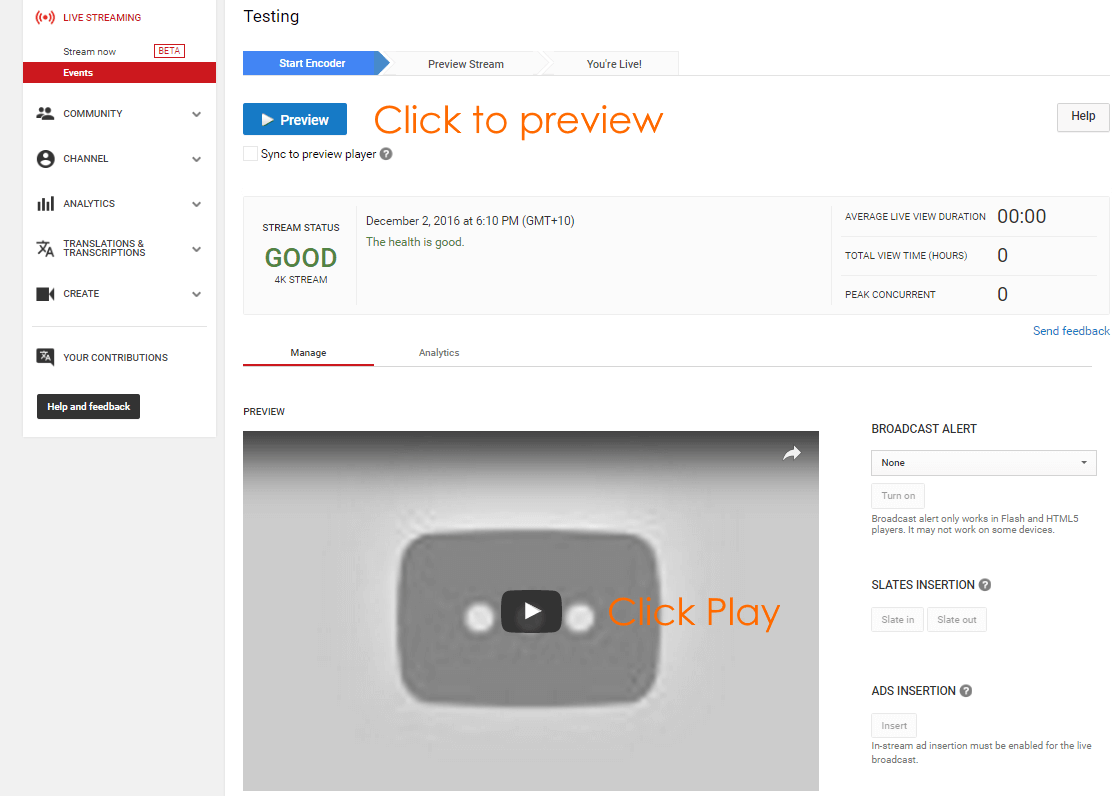 Then you can go live!

Then you should be able to see your 4K stream in all its glory!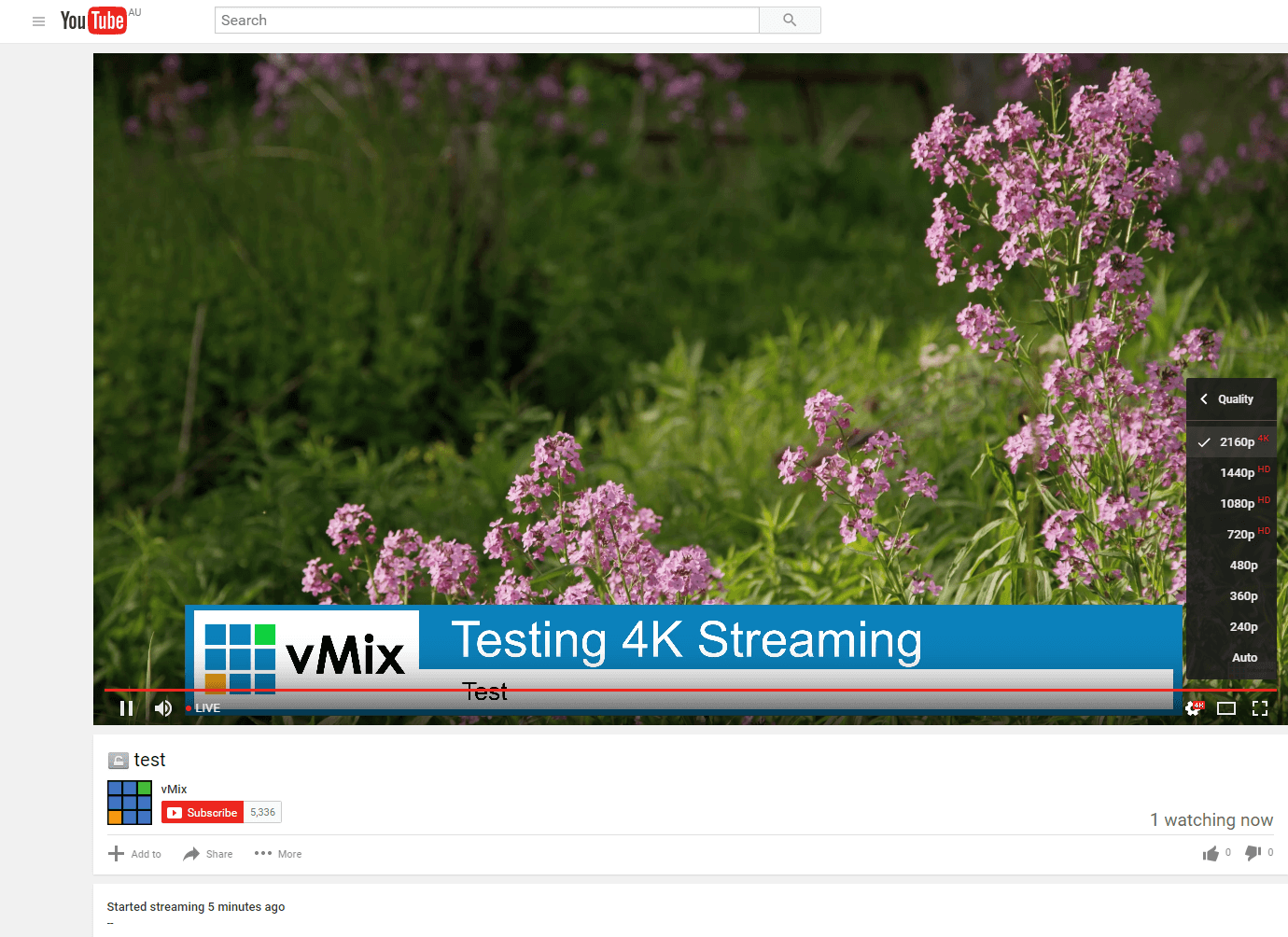 So that's it. You can now live stream to YouTube in 4K! That's pretty astonishing especially as they are transcoding it in real time! 4K does have a long way to go before it's going to be truly accessible for live streaming. However, this is THE biggest step so far towards making 4K streaming commonplace! Here's hoping that we can get fibre internet soon here in Australia. Could really use that 100mb upload!