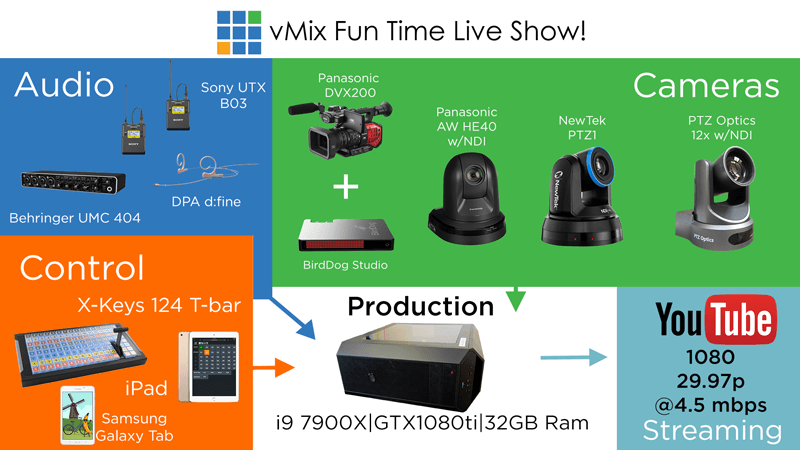 All NDI All The Time!
In our last post we discussed how far NDI had come and how we now have access hardware based NDI solutions! We were super eager to get access to NDI based hardware so that we could start implementing it into our vMix HQ studio. Having hardware products really cements the functionality of the standard in a working studio environment. People have seen NDI as a cool way to transfer some titles or video but cameras and converters show people its full potential! NDI hardware lessens the equipment footprint of a production and makes each element of a production accessible to everyone on the same network, which is great for small and large productions alike.
Piecing together the vMix NDI studio.
I was sitting in the office in December and thought…
Hey! I think we could just about put together an entirely NDI show! Let's send some emails and see if we can do it!
After some correspondence we were able to secure the NewTek™ Spark Connect, NewTek PTZ1 camera, and the PTZOptics NDI|HX upgrade! Along with our existing BirdDog Studio, we we able to use 4 NDI sources in our production! One major upgrade to our studio that we did need was a PoE+ switch to run all of our new PoE NDI devices! We bought a Ubiquiti UniFi Switch 24-