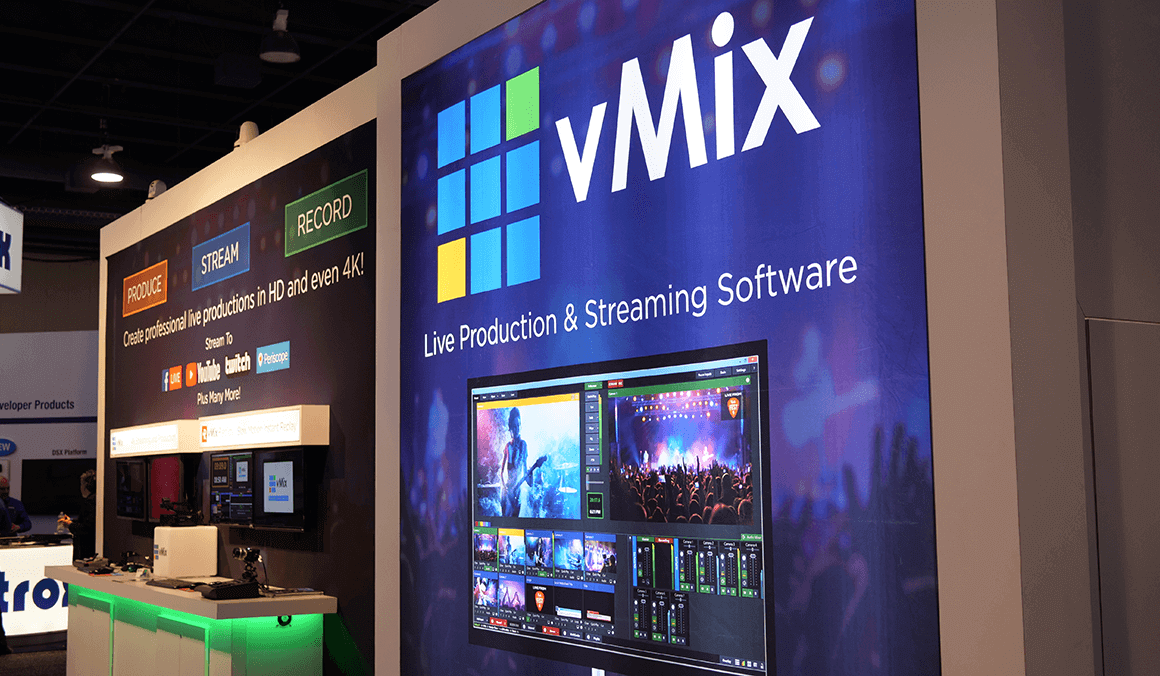 Big unveiling of the vMix 21 beta!
This year at NAB show in Las Vegas we decided to unveil a new vMix release for the very first time. Usually we have the new vMix version already available prior to NAB, meaning that everyone has already seen the new features. In order to have the first hands-on experience with vMix 21 you needed to be at NAB 2018! It was great to be able to show everyone all of the new features in person, instead of through a video or press release.
A feature for every occasion
Each year we like to emphasise different ways that you can use vMix. We have to let people know that it's just 1 piece of software that allows you to do so many different things. This year we included a Social Media Production station to show off the social engagement features of vMix Social. vMix Social has been available for many years but it seems as though people are JUST starting to engage with their users! 🙂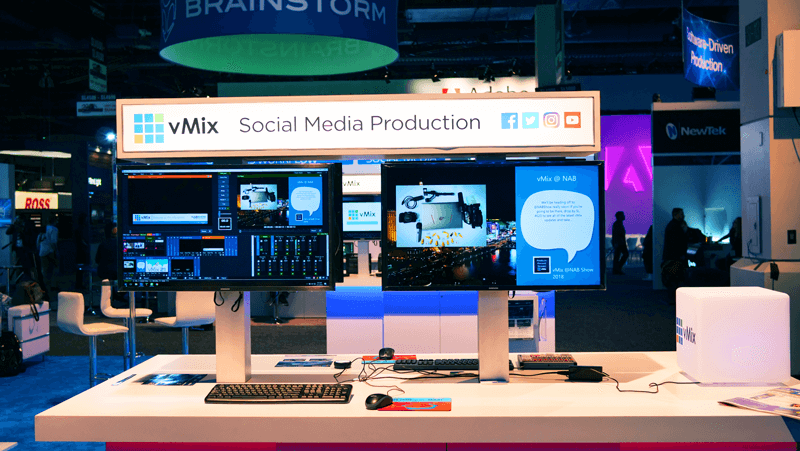 Best of NAB Award from Streaming Media Magazine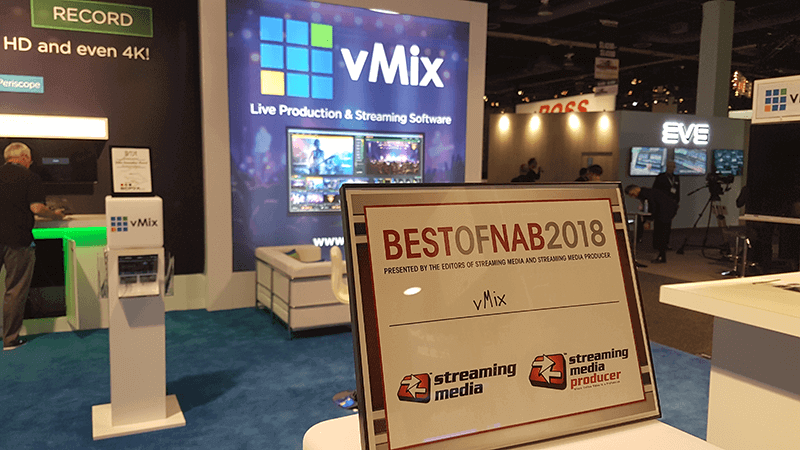 vMix was awarded Best of NAB 2018 from Streaming Media Magazine! This was a honour and a great surprise! We were able to receive the award in 2017 also, which again was a great surprise for us. To be able to win it 2 years in a row is a shock but something that we are very thankful for.
vMix all around NAB
This year was a very busy year at the booth so we didn't have a lot of time to get out and see vMix in action in all the different halls. I had a quick walk through the North Hall and saw vMix on display in multiple booth and that was without even looking for it! Again, there were plenty of our partners with vMix running including X-keys, PTZ Optics, Production Bot, AIDA, BirdDog, plus more. There were quite a few live shows being streamed directly from the floor and vMix was involved in a lot of those too! We even had people using LiveU products to stream from the show floor back to a producer in another state who was using vMix to switch and stream!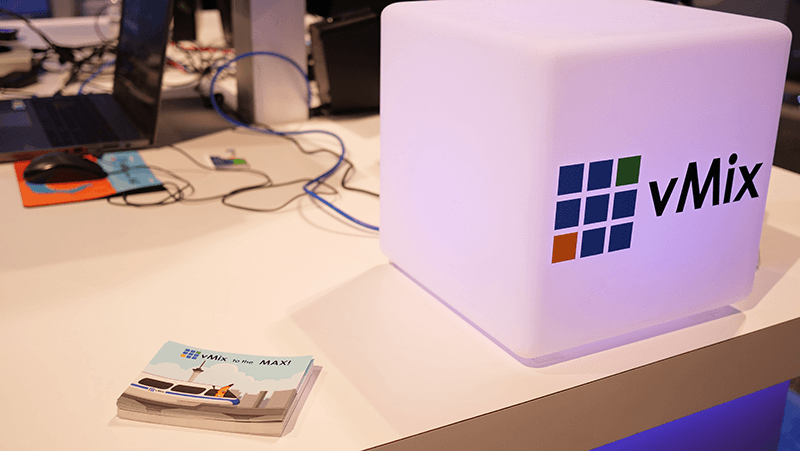 We had a lot of our partners products in our booth this year too! We had a Yuan 4K Capture Card, a BirdDog Studio, X-keys controllers, Panasonic 4K camera, JL Cooper Instant Replay controller, AIDA 4K Camera, New Blue Titler and probably some we can't remember! Big thanks to all of the companies that help complete our booth each year.
NAB 2019?!
If you're thinking about coming to Las Vegas for NAB Show, start getting ready now. You've probably already seen a lot of videos, blogs, pictures and live streams for the show and if you don't want to miss out…start your planning! We managed to have 500 mousepads taken this year, so we may need to double that for next year. NAB is a good place to catch up with all of the latest in live production but more importantly it's a time to meet up with fellow enthusiasts and connect with people to share information.
Thanks to everyone from all around the world that stopped by the booth to ask about vMix and to tell us your stories.