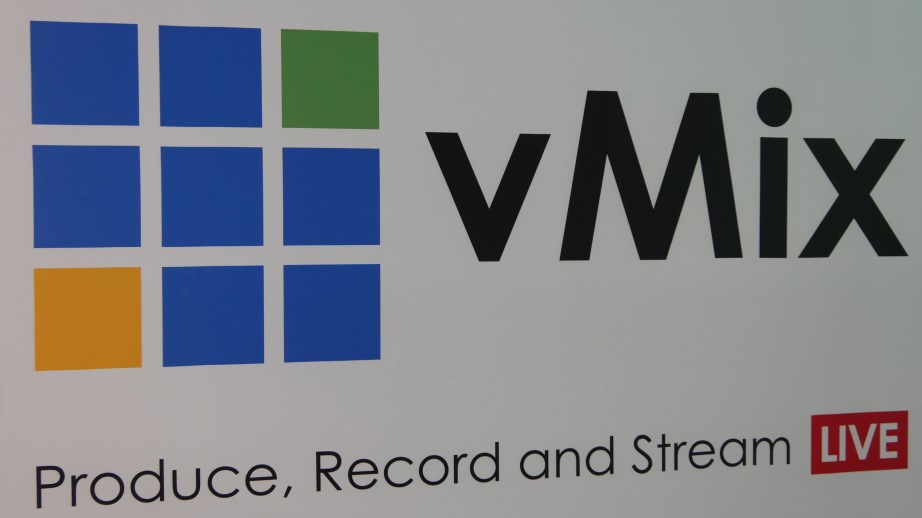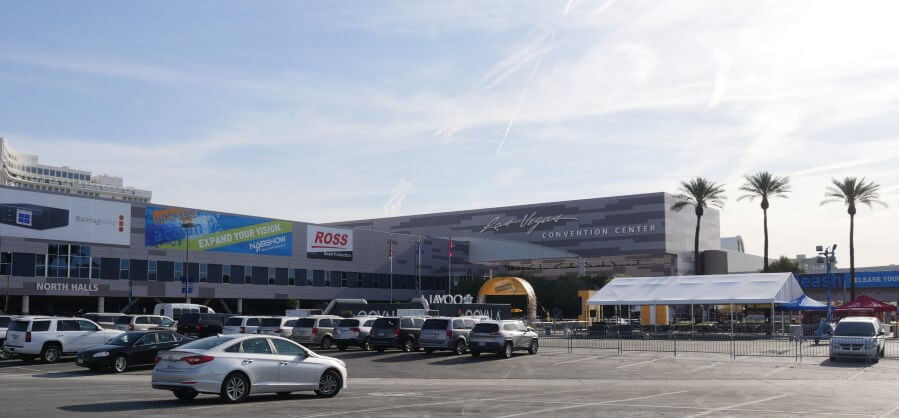 The NAB Show has come and gone for another year and this year was a big one for vMix! We more than doubled our booth size, added 2 more workstations and also added a live stage! We had 5 cameras running, 6 huge TVs,  and most importantly a lounge to sit at!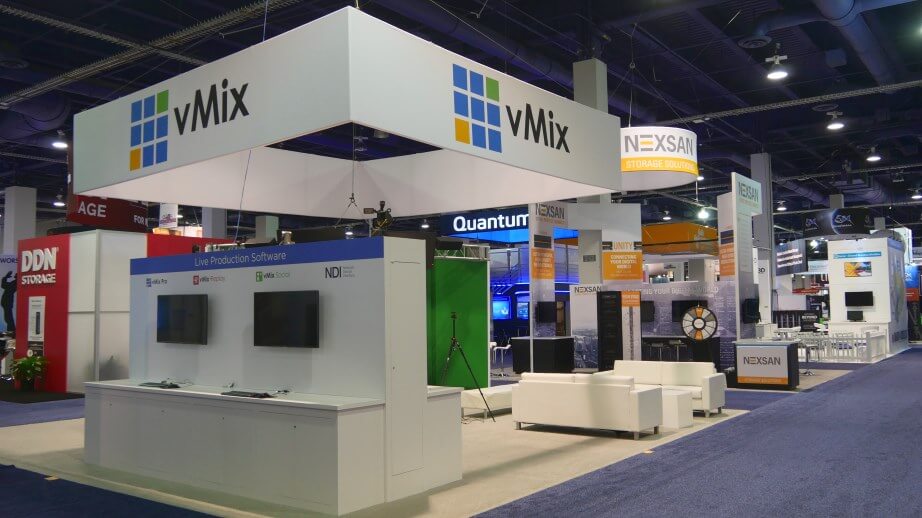 We were located in the South Lower Hall this year which meant a lot more foot traffic than last year. That was great for vMix! We were within eye sight of the Newtek booth and we had plenty of people come through and ask about vMix and NDI. The booth was open and spacious and even became quite crowded at times with people watching the live show or getting a demo of the best live streaming software there is!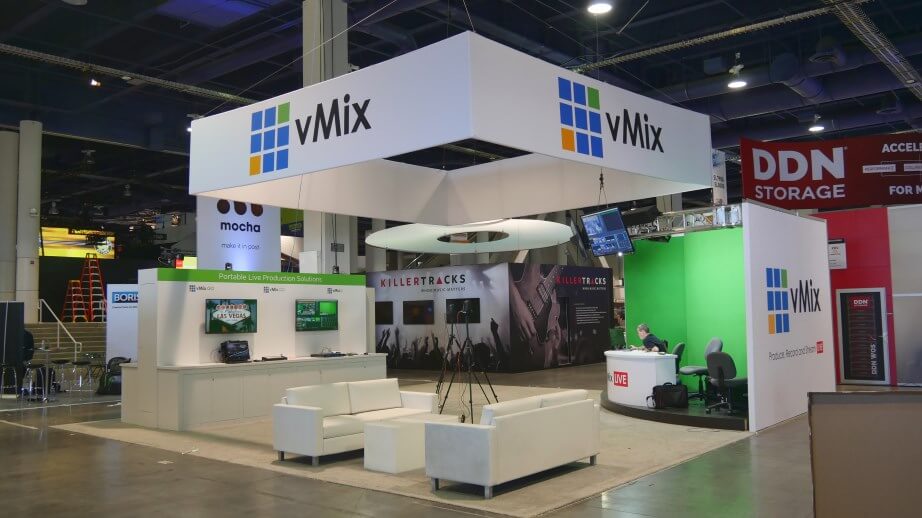 On our 4 workstations, we had 2 running vMix Pro software on PCs, a vMix U and a vMix GO. People were really able to try out all of the new features in vMix 17. We had a MIDI device, and XBOX controller for PTZ control, a Control Surface and an iPad to use on the vMix Web Controller!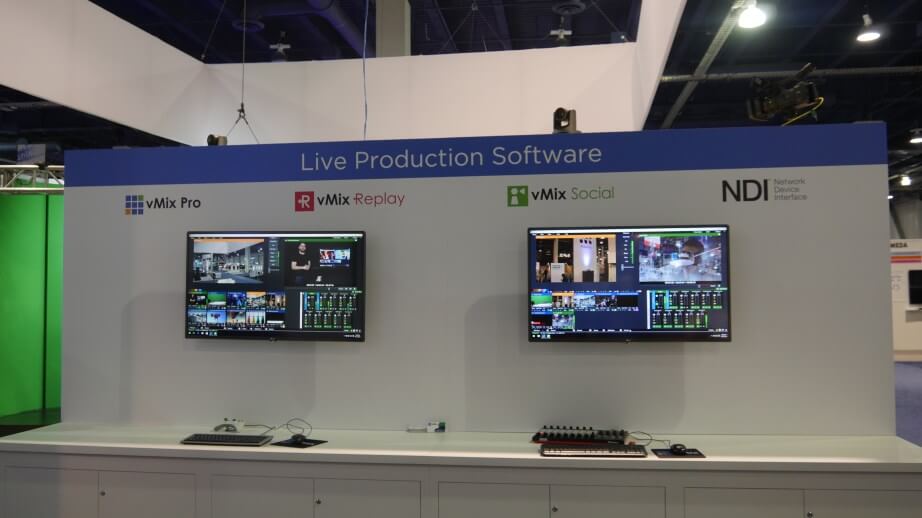 Each day we ran a live show with product announcements, demos and tutorials. The LiveX crew took over the stage for an hour a day to do the Teradek Live Show…from our booth! It was a great production with the video being sent live from the South Lower Hall to the Central Hall and then streamed out! It was nice to see actual production, and we took a few notes for our own live shows. ;). They also use the vMix GO to produce the Teradek Live Show for every day of the show! This is the 3rd year in a row!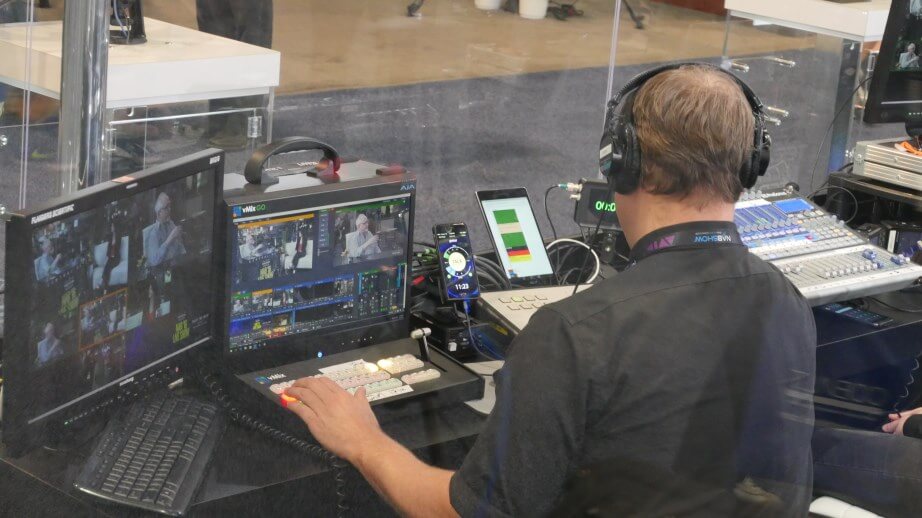 Big thanks to everyone that stopped by to support vMix! It was great to be able to show every one all the cool new features of vMix 17 with NDI, PTZ controls and Web Browser inputs! We really do think it's the best live production software out there!