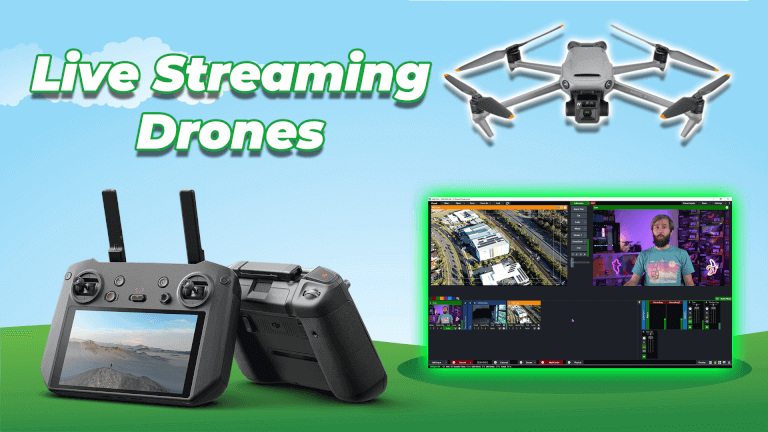 If you've ever wanted aerial content in your live production, you'll need to take a look at a drone. Drones allow you to capture video from the skies and provide a really unique perspective on things!
How do you get the live camera feed from your drone?
Most video capture is done by cameras that are physically connected to your capture equipment through HDMI or SDI cables. As you can't fly a 2km long HDMI cable attached to your drone, you'll need to utilise the live video transmission from the drone wirelessly.
Most consumer grade drones will be manufactured by DJI, so that's we'll be discussing in this article. DJI drones send a live video feed from the drone's camera back to the controller so that you can have a first person view of the flight. It's this live video feed that can also be used for live video productions. There are 2 main ways to pull the live video feed from the drone-
HDMI video output from the DJI Controller
RTMP stream from the controller/phone app
HDMI Video Output
Some of the higher end DJI controllers have a HDMI output port for the live video. Depending on your drone, you may need to purchase this separately. You also need to make sure that your drone supports the use of one these controllers. In 2022, the DJI RC Pro in one of the controllers that offers HDMI output directly.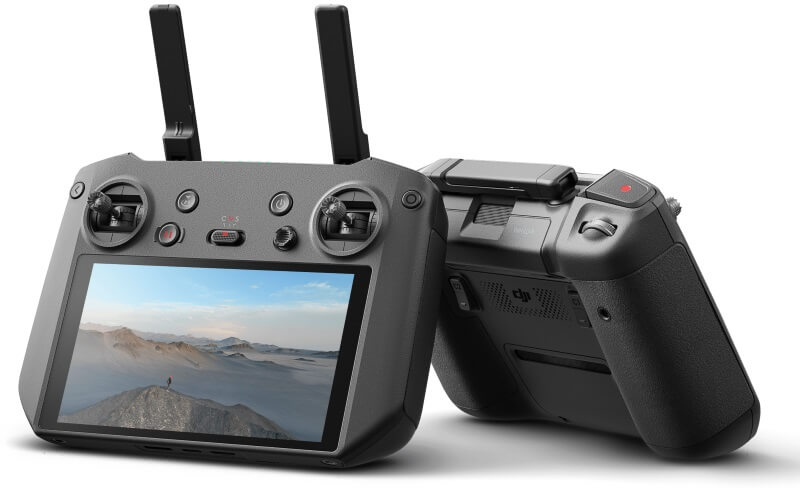 If you have cameras in your production with a cable, then this will use exactly the same method. Plug a HDMI cable into your controller and then plug it into your capture device. If you have an SDI based production, then you'll just need a SDI to HDMI converter.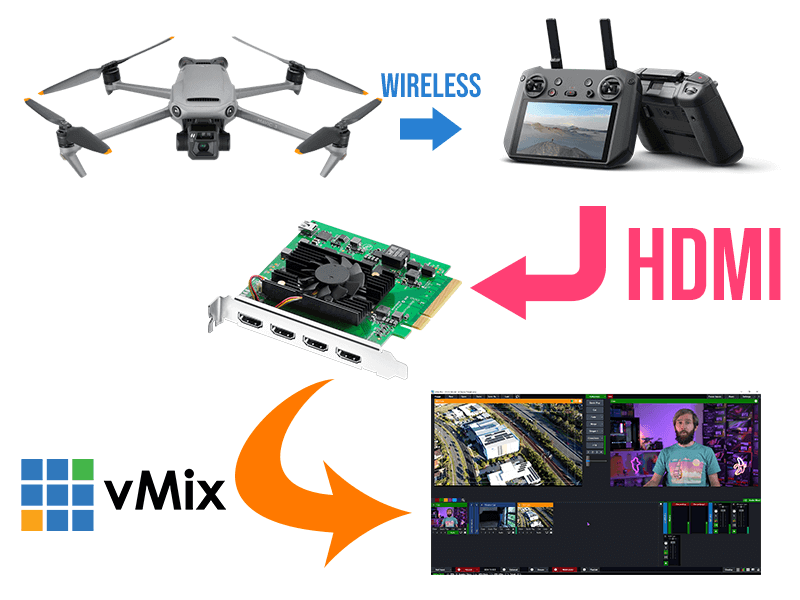 Using hardware for your video capture is almost always going to be the best way to go, and drones are no exception. When we use drones in our live streams we use this method as it provides the lowest latency and best quality.
RTMP stream
DJI controllers/app allow for a custom RTMP stream output. If you wanted to use this stream in vMix, you'd need to setup an RTMP server to receive the drone stream and then output a video feed from the RTMP server. There are plenty of paid and free RTMP servers such as MIST Server, Nimble Streamer, Wowza, RTMP Mini Server and more. Once you've set up a server, you copy the server URL and stream name into your controller and then start your drone stream. Your RTMP server will give you the option to output in a number of streaming protocols. So you just need to select one that's supported by vMix (RTSP, SRT,HTTP, RTMP) and add that to your production.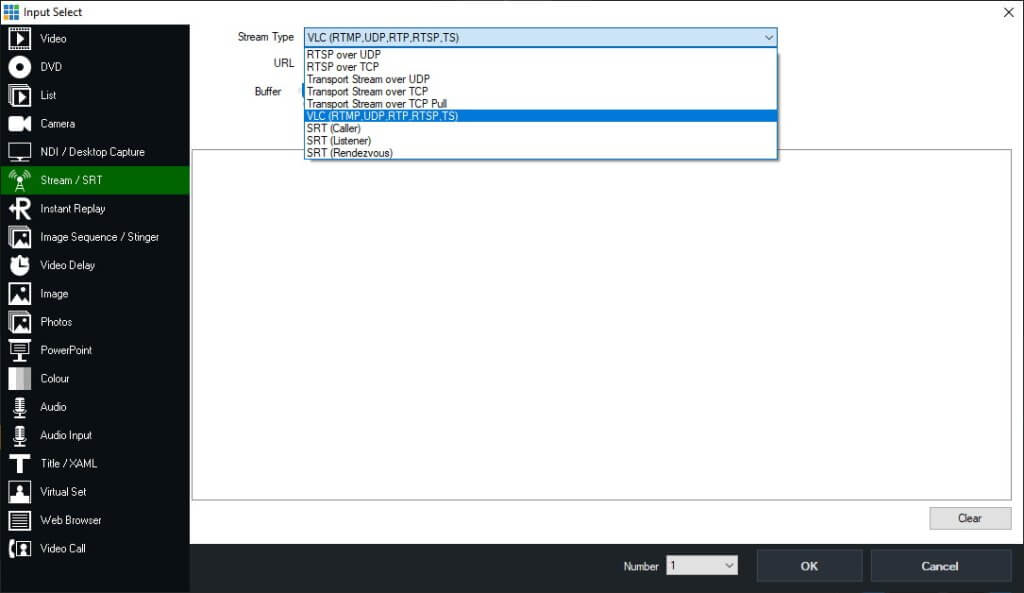 Using the Custom RTMP option will introduce more latency to your video output so it may not be ideal for your production. However, it does mean that you don't need to purchase a more expensive controller. If you already have a drone, then try out this method to see if fits your purpose.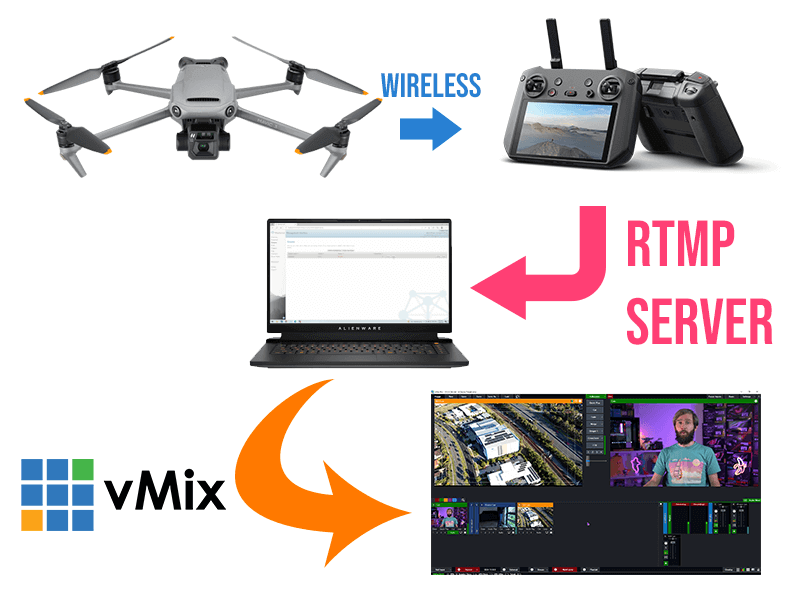 Our tutorial video
Here's a video on using drones in your video production-