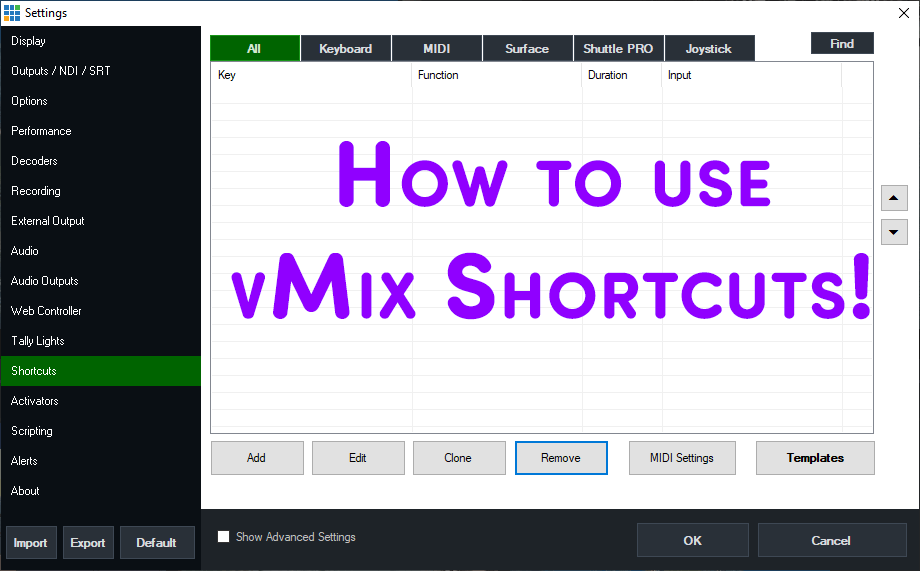 vMix Shortcuts allow you to press a button on a device to perform a function in vMix. That means you can build you very own custom controller to do whatever you like!
vMix Shortcuts work with all kinds of devices such as keyboard/mouse, Stream Deck, MIDI controllers, X-keys, joysticks and Xbox controllers. We have a video here that goes into depth about how to set them up.
Firstly you'll need to go to the Settings>Shortcuts section of vMix.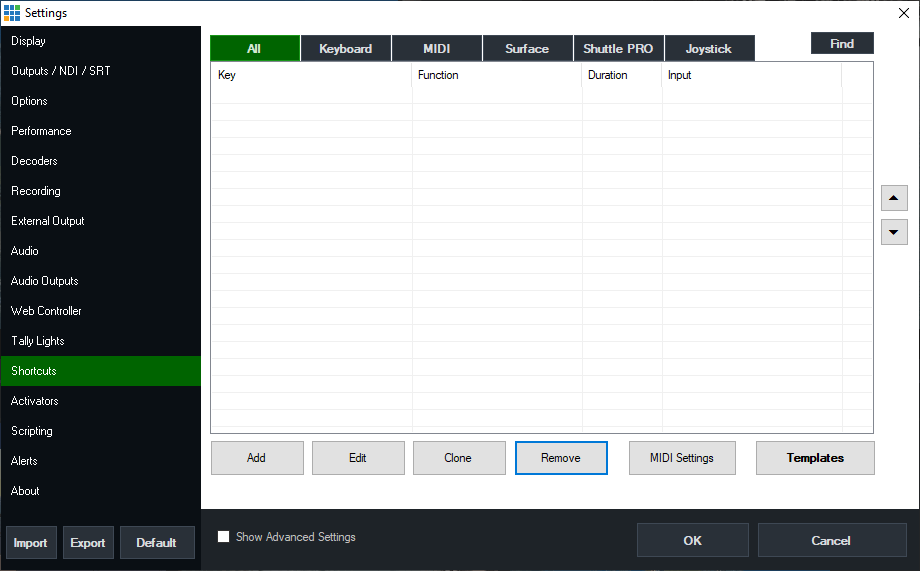 Then click on Add to add a new shortcut