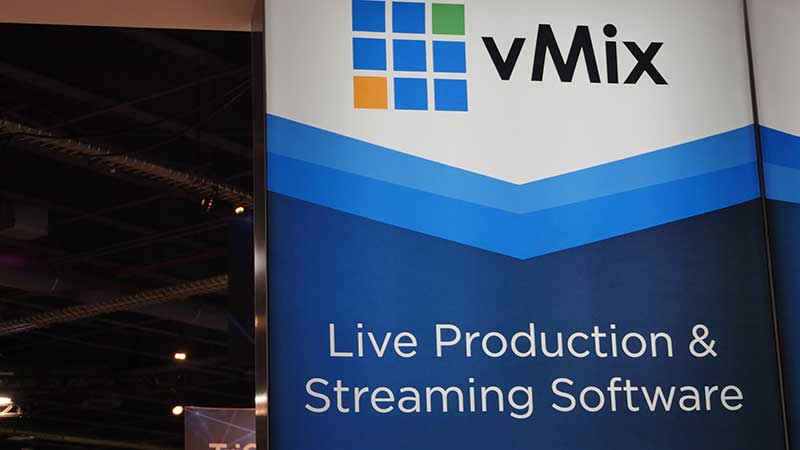 NAB 2018
vMix will be back again to NAB for its 6th year! You can find us in the South Lower Hall- SL 4620. Just take a right at EVS and you'll see us! What are we excited to see at NAB this year? Well I think we are hoping for more NDI hardware options, especially with cameras. We haven't officially heard anything but it would be great if there were more products to choose from. I'm sure there will be a lot more exciting stuff announced the closer we get to the show.
NAB is a great place to see all of the new equipment and get some hands-on experience with it. There will be a few live shows scattered around the trade show floor too, so take a look and maybe get some pointers. Doing a live show at one of the busiest trade shows in the world is no easy feat!

vMix will have a tonne of compatible companies at NAB this year, so we'd thought we'd let everyone know where they were so you could chat. We really need to work out some kind of deal where if you mention vMix you get a massive discount on your next purchase or at least a free stubby cooler. Speaking of free stuff, be sure to drop by and collect an official NAB 2018 limited edition vMix mousepad!
vMix Partners and Friends!