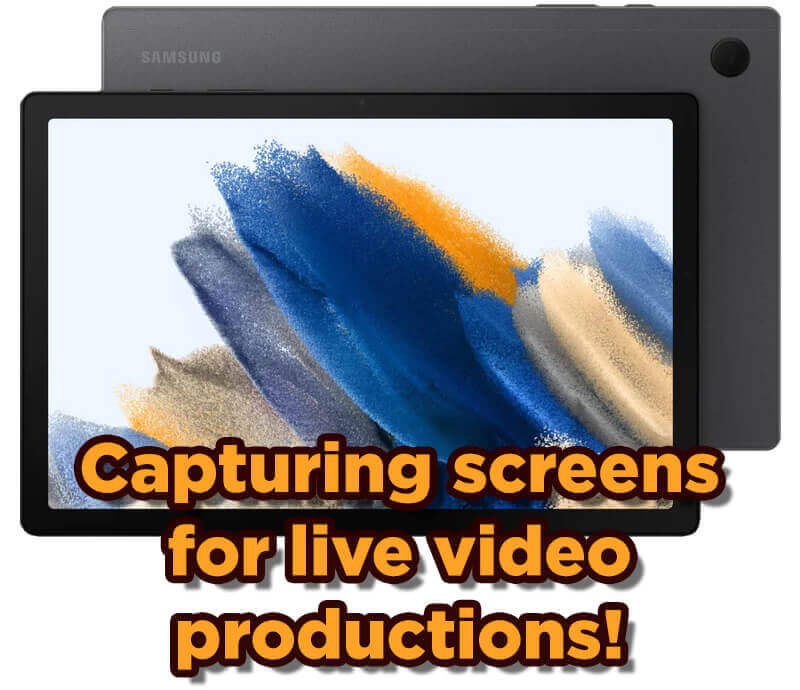 Whether it's for gaming, lectures or training, being able to capture your tablet or phone screen is a valuable asset for live video. We thought we'd take a look through at the different options for capturing screens, whether it's an Android phone or tablet or perhaps an iOS device.
HARDWARE
With any live production, it's always best to use hardware. That way you get a direct connection to your content and don't have to worry about things you can't control! When your production is mission critical, using a free app that has a time limit or 30 second unskippable ads for Disney+, will not end well!
Devices that support outputting content from the USB or Lightning port will allow you to convert the video signal to HDMI. You can then input that into your capture card or device. There are a number of different devices out there, you'll just need to make sure that you device supports this type of output.
For example, not all Samsung devices support usb-c output for the live capturing of the screen. They have a list on their website that lists compatible devices. We tend to only have lower-end tablets here at vMix HQ and unfortunately most of the A series tablets don't support it. However, our Galaxy S Series mobile phones do support it!
Here are some of the different form factors of adapters that you can get. Some include a longer HDMI cable and others require a HDMI cable plugged into the adapter. You can pick them up off Amazon or even Kmart here in Australia for $19!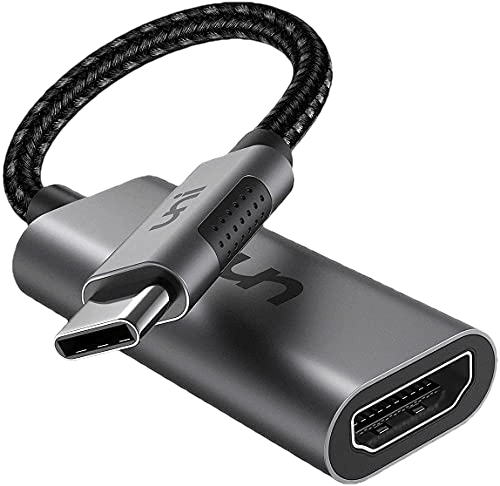 For iOS devices, you'll need to some research to see if your device supports outputting live screen video. You will also need to check what kind of port the device has. Newer iPads have USB-C whereas as iPhones and older iPads use lightning! Apple sell their own adapters and they look like this-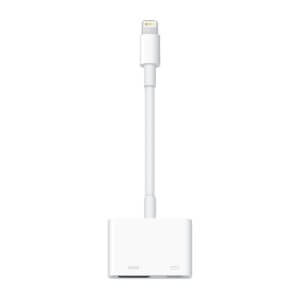 APPS!
Apps that can connect directly to vMix
The easiest apps to use are the ones that will send your phone/tablet screen directly to vMix. The app will use NDI, RTSP, TCP, SRT or HTTP to send the signal over the local network, then you can add it to your production using the appropriate input in vMix.
iOS Apps
Newtek offer an NDI HX Capture App for $10 USD which converts your screen output to a NDI HX source for vMix. If you've got NDI set up already, then this is a super easy solution.
Elgato Screen Link is another option, however we had mixed results with this, especially latency. They have a free option that you might want to try before buying.
You could also use the Larix Screencaster App if you're into SRT!
Android Apps
Due to the lack of NDI apps, we'd recommend taking a look at using an app that stream your screen on the local network. There are plenty that will use RTSP, HTTP or TCP to output the screen for use in vMix.
Screen Stream Mirroring seemed to work for us and gave us multiple ways of sending the screen. You have to pay for it to remove the ads.
Again, Larix Screencaster is available for Android if you want to use SRT.
Apps that cast to your PC and then you can screen capture the app!
Yes, you read that right. You can use apps that will mirror your screen to corresponding software on your computer and then you can capture that screen in vMix. Apps like Let's View allow you to do this. There are plenty of apps that will do this, so I'd recommending trying some out. Using the screen capturing method is not high on our list of recommendations though.
Give a try!
Have you been tasked with capturing a phone or tablet screen in a production? I'd definitely try out the options that we've gone over to see what works for you. If you need the highest quality and most reliable capture, then hardware is the way to go. If you don't really need super great quality then using a cheap app will save you a lot of money.
Here's a video where we go over some of the options-