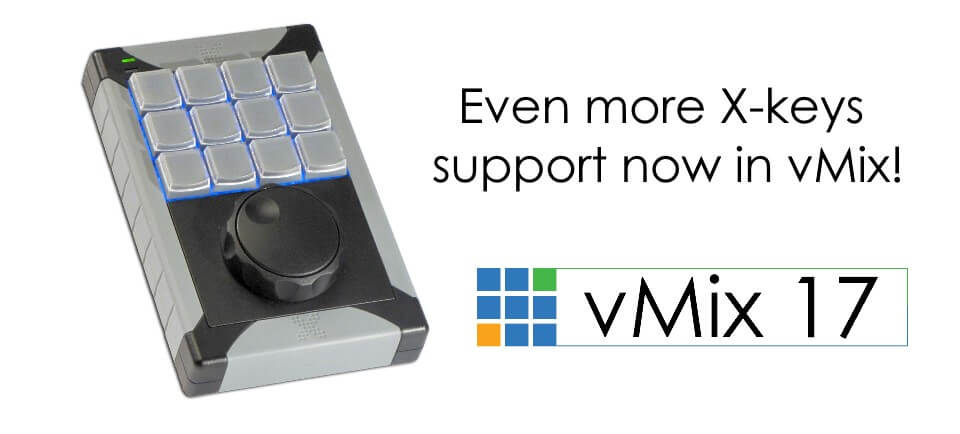 With the latest update of vMix 17 (17.0.0.99), users can now fully utilise the X-keys XK12 Joystick AND XK12 Jog & Shuttle in their live video productions!
The X-keys XK12 Jog & Shuttle is a great little device that is excellent for instant replay. The programmable buttons within vMix open up a ton of opportunities to control replay features or even add functions like scoreboard properties.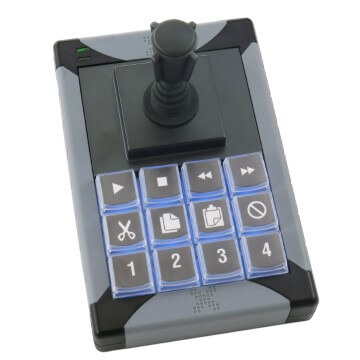 Looking for a PTZ joystick controller for vMix? Well the X-keys XK12 Joystick would be a great addition to your workflow. Use the joystick to maneuver your cameras and then use the buttons to shortcut their positions!
If you're looking for ways to control your vMix production check out the full range of X-Keys products on their website.
The support for the X-keys XK12 Joystick AND XK12 Jog & Shuttle are available in the latest version of vMix 17. This update is 17.0.0.91 and can be updated directly from your vMix installation in the bottom left of the interface. vMix 17 also includes other ground breaking features such as NDI support, PTZ camera control and Web Browser inputs.
If you don't have a copy of vMix, a free fully-functional 60 day trial is available via our website- vMix site.