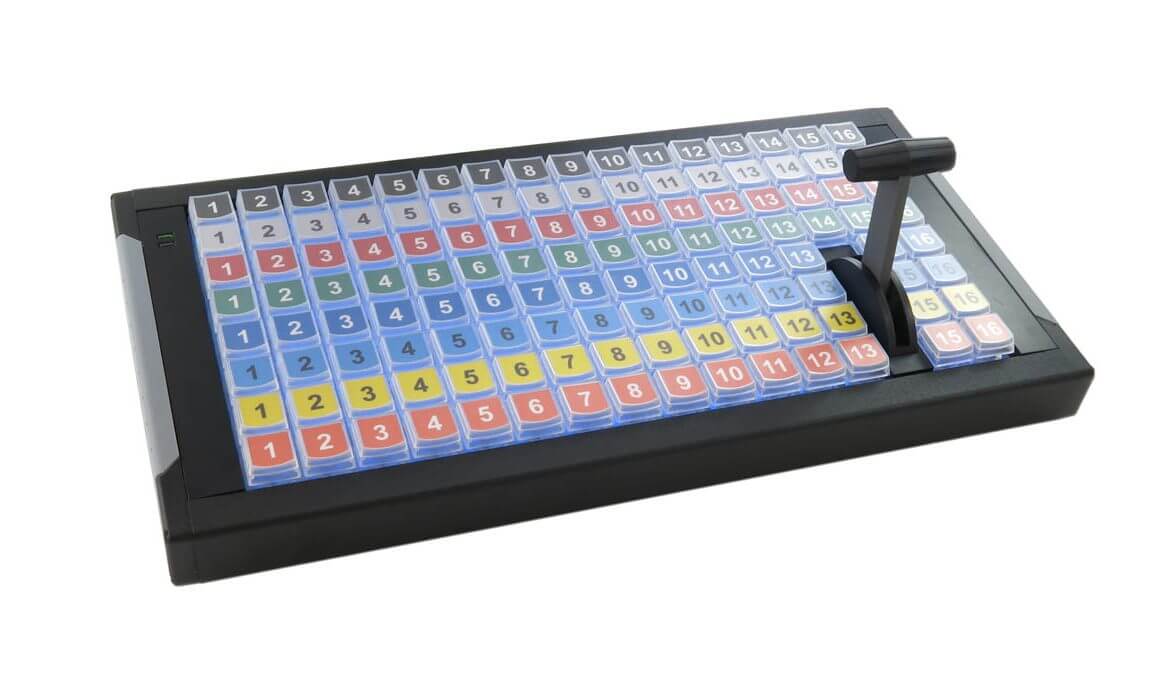 X-keys has been supported within vMix for quite some time and they're great controllers to use in your live video production. They provide you with a blank canvas to set up your production control in any way that you want. vMix is extremely versatile, as are X-keys products so it's a great match!
At NAB 2016 they released a new 124 button model that included a T-bar. We received one from X-key's not long after NAB and on May's edition of the vMix Fun Time Live Show, we were able to review it!
As with other controller devices (keyboards, MIDI devices, xbox controllers), X-keys can be programmed directly from the Shortcuts section of vMix. It's as simple as adding a new shortcut, selecting the button you want to use and then the function you want it to perform! This allows you to simplify your entire live streaming production. You can use it to cut to cameras, load videos, control audio…you name it, you can do it with vMix shortcuts!
X-keys controllers vary in size and price depending on what you are looking to do and how many keys you need! For a full list, check out the X-keys website.
K-keys XKE 124 Tbar review-