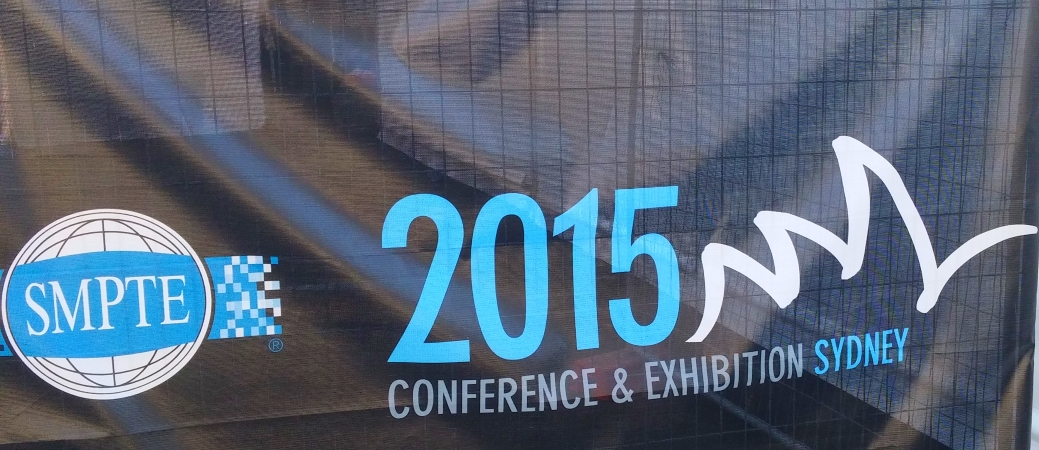 "Hey I think we should go to SMPTE 15 next week and exhibit"

"Next week you say? Sure, sounds great!"
-Paraphrased vMix meeting
The trip to SMPTE in Sydney was a little last minute due to other commitments, scheduling and the unwillingness to leave moderate temperatures to enter the Arctic Vortex known as Sydney. The vMix roadshow has spent most of it's time this year in the US Summer in Las Vegas, New York and Florida so Mid-Winter Sydney wasn't high on the list of destination cities! Weather aside we had a good week in Sydney and met up with some new hardware resellers for the Australian market.
Due to the time constraints we had to source all of our own equipment and booth materials, so off we went to the vMix storage room to find some supplies! Thankfully we still had some older booth displays that we could use that fit in our smallish booth for Sydney.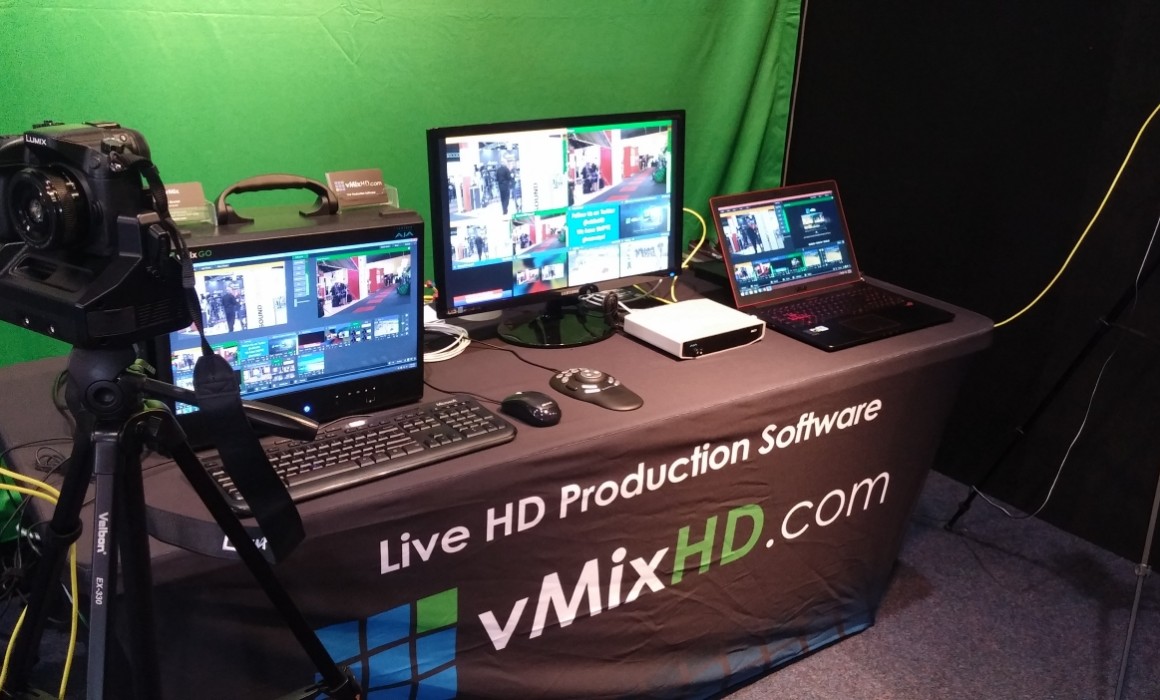 Even at such a late stage, we were able to book a good booth just down from Atomos and around the corner from AJA. We could also see the SONY Prize Tornado from our booth which piqued my interest enough to go and try out. It's always been a dream of mine to go in one of those booths and fish for cash and prizes! I have SMPTE 15 and SONY to thanks for helping me fulfill my dream. I walked away with a Playstation hat, which wasn't too bad. Had my eye on the ACTUAL Playstation though.
We had plenty of interest in the vMix GO for live sports and productions which was great. The feedback was really positive. It was also nice to catch up with some vMix users and find out how they are using it from day to day. We were even able to give away a copy of vMix at this show! It's so strange…people don't seem to want free stuff! vMix 4K is only worth $700US!
Now vMix is back in the lab working on vMix 16 including a Merge Transition! So keep your eye out for that!