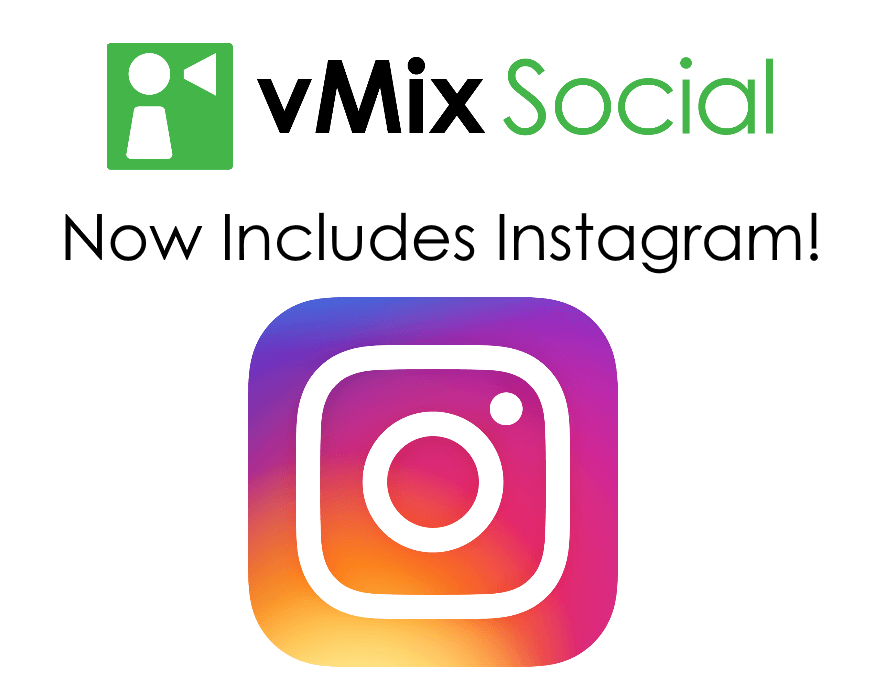 Well unfortunately due to the recent (2018-2019) privacy issues being faced by Facebook, they have decided to restrict API access to Instagram. This means that vMix can no longer support Instagram posts in vMix Social. There isn't much we can do in this situation. We would love to have it as a feature but it's not something we can control. Apologies!
Here at vMix we don't like to stay still for too long because we like new features and we think you like new features too! Instagram has been the most requested update of late and now it is here!
vMix 17.0.0.100 onwards will now include vMix Social 2.0. This will include the ability to add Instagram content to your live streams.Perfect for live events and streams, vMix Social allows users to create a new level of interaction with viewers. As Instagram is an image based Social Media platform it gives producers the ability to include content from the event from their viewers perspectives! For example, if you're at a festival and you're displaying content on large screens or a stream, you can now use vMix social to bring in Instagram photos of people at the event.
Along with existing Facebook and Twitter support, this new addition to vMix Social really covers all of your Social Media bases!
Want Instagram support in your copy of vMix?
vMix can be updated to 17.0.0.100 today.
Like to try out vMix?
A fully functional 60 day trial with the latest version of vMix Social can be downloaded from the vMix website.
Want to learn more?
For our monthly live shows, updates and tutorials, check out our Youtube Channel!