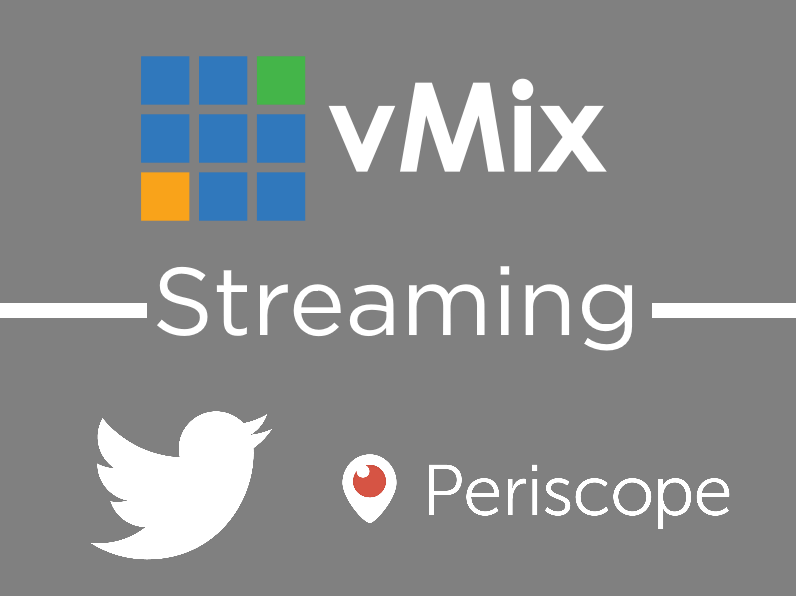 Being able to stream professional live video productions to ALL of your followers is important! You can now use vMix to stream to Twitter and Periscope directly. It's as simple as logging into your account and authorizing vMix. Once you've done that you'll be able to start creating streams and publishing them to Twitter.
Here's a quick video on how easily stream to Twitter-

This adds to the existing streaming providers that vMix supports, including Facebook Live, YouTube, Twitch, Hitbox and paid providers such as Wowza, Ustream, Streamshark, Streamspot, DaCast and more.
vMix really makes it easy to target all of your audiences, whether it be for business, schools, houses of worship, sports, esports, marketing or personal! Don't settle for average quality just because "it's ONLY a live stream"! Don't disrepect your audiences with sub-par production and settling for low resolution or limited production capabilities.  Get noticed because you're creating creating a great looking product that your viewers are going to enjoy!