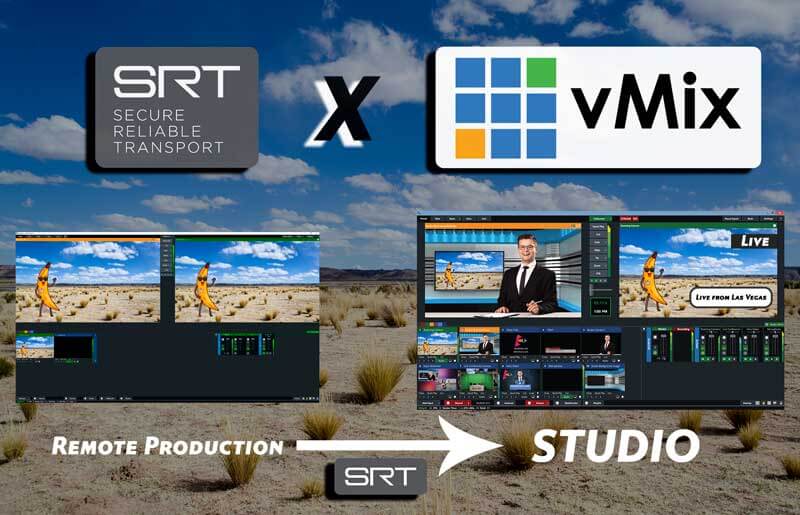 So even if you have unreliable Internet, you can use SRT with a specified latency so that all of your video is going to arrive! This is a game changer for anyone trying to use remote video in a production. SRT has been adopted by many of the big players in network TV, sports broadcasts and remote production.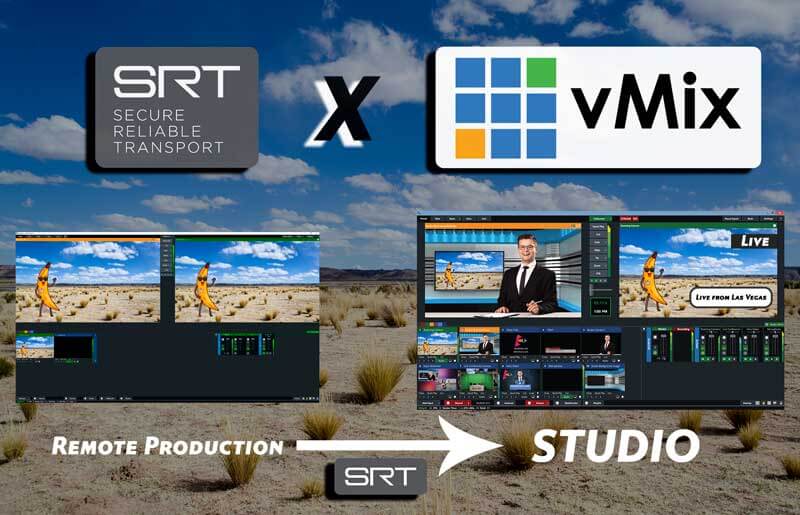 How can I use SRT in live productions with vMix?
For those familiar with vMix, you'll know that we don't like to do things by halves. If we're going to implement something, we're going to make sure that you can fully utilise the feature in your productions. In fact, every edition of vMix has support for SRT input and output! That makes vMix Basic HD a $60 SRT Encoder/Decoder!
vMix has implemented both INPUT and OUTPUT of SRT! You can also utilise hardware encoding and decoding!
As vMix has implemented both INPUT and OUTPUT of SRT, you can create your own SRT ecosytem of secure, reliable video transport! Want to send your vMix cameras or production from some random location with a pretty bad internet signal coming from your iPhone 5? You can do that! Want to receive that video in your centralised production studio? Just add the source into your production!
As the days go by, more and more companies are developing SRT products. The SRT Alliance has many different hardware and software options that you can connect to with vMix and SRT! You can cut your teeth on SRT with vMix's full SRT implementation and impress your broadcast friends with their expensive hardware!
vMix allows you to assign SRT outputs to your normal vMix outputs. So if you have vMix 4K or PRO you have the ability to send out 4 fully custom SRT outputs! That means you could send out your vMix production on Output 1 but also assign a camera to another one of your outputs and send that too!
Apps like Larix broadcaster allow you to send SRT video via your phone. This is a really good option if you're in congested or remote areas and want a POV camera in your production. We have a video tutorial on how to set that up on our YouTube channel-
It's really simple to add SRT sources to vMix, you just use the Add Input menu, select SRT and away you go!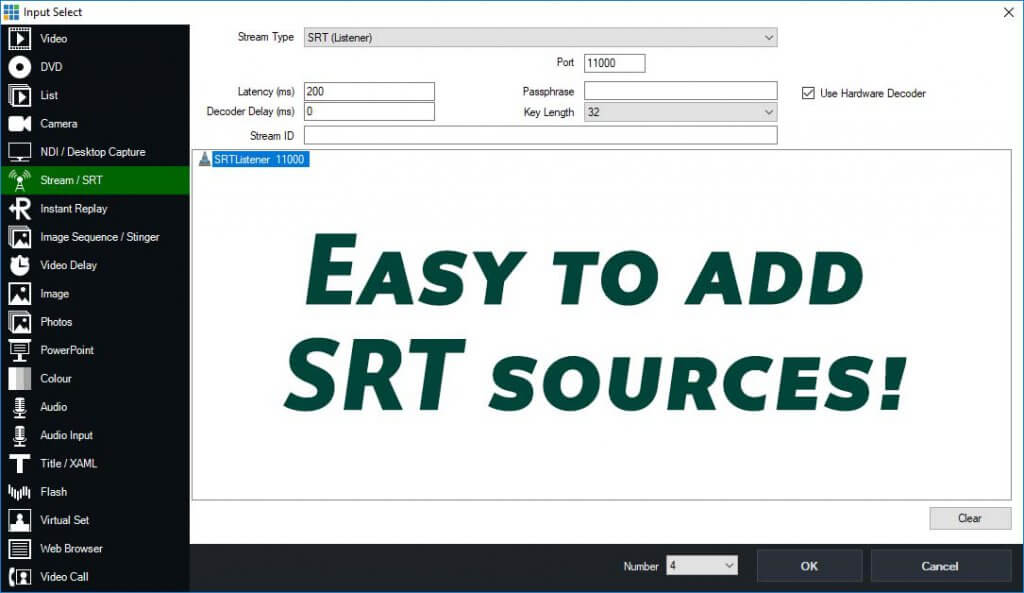 It's also very easy to Output SRT in vMix! Just go to your Output section and then select the output or outputs you want to use with SRT.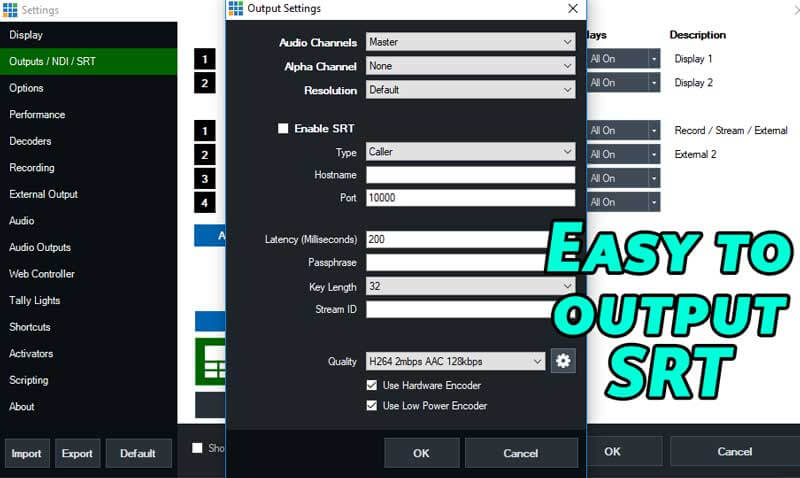 Give SRT a go!
Have you been thinking about using remote video in your live stream? If you have vMix 23, you can give SRT a whirl and see if it fits your production workflow.
We offer a free 60-day Trial of vMix Pro on our website too. You just need to download and install vMix. Then enter your email address for the free trial when prompted. As it is vMix Pro, you can use it to output 4 custom SRT video channels!
Have you been using SRT in your productions and want to tell us about it? Drop us an email on our website!