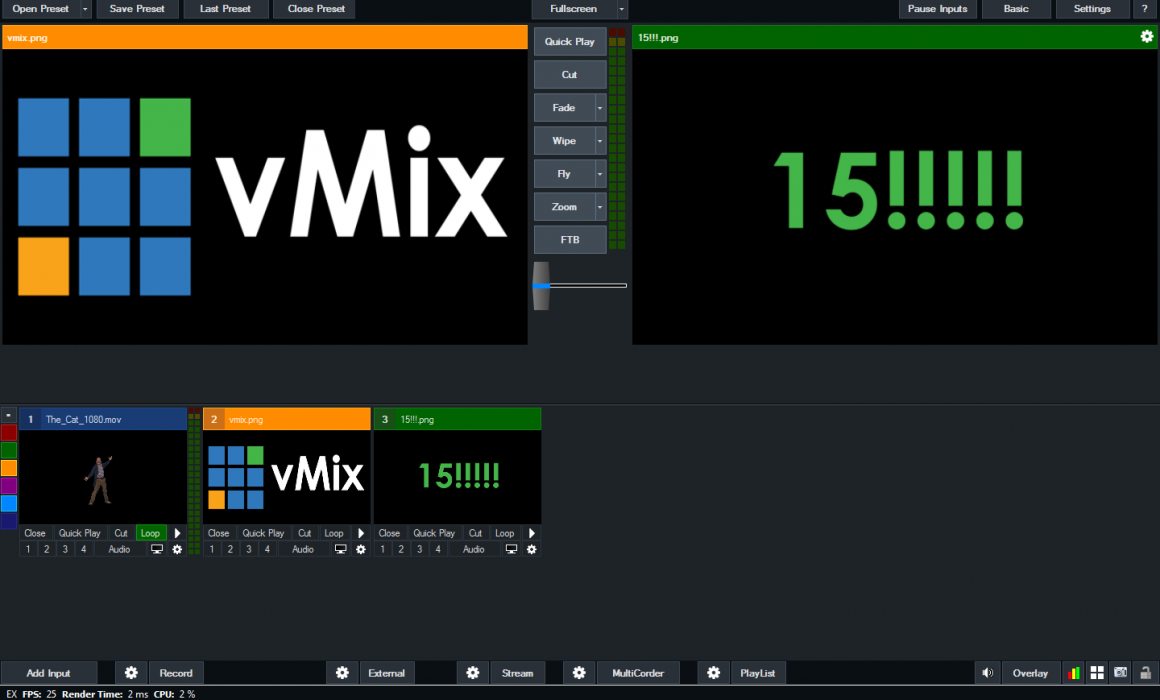 What are the big changes for vMix 15?
Instant Replay! There is a new edition of vMix in the product line called vMix PRO. vMix PRO includes all of the features of vMix 4K plus the all new 4 channel instant replay with slow motion playback! For an introductory price of $1200USD you are able to do a full live production with 4 channel instant replay! Pardon the pun, but this is a real game changer for live sports on a budget! Now you can take your production out to sporting fields and have a full instant replay system at your fingertips for a fraction of the cost!
Streaming! We've added support for Ustream and Sunday Streams as streaming destinations. vMix now has improved FFMPEG streaming with support for infinite auto-reconnects in the event of internet outage. You're also able to stream to THREE streaming destinations with easy to use 1,2 and 3 stream selection buttons.
There are a bunch of other changes and bug fixes that can be found on download page under the Release Notes.
We'll be doing a vMix 15 PRO giveaway on Twitter so keep your eyes open and maybe follow us on Twitter!