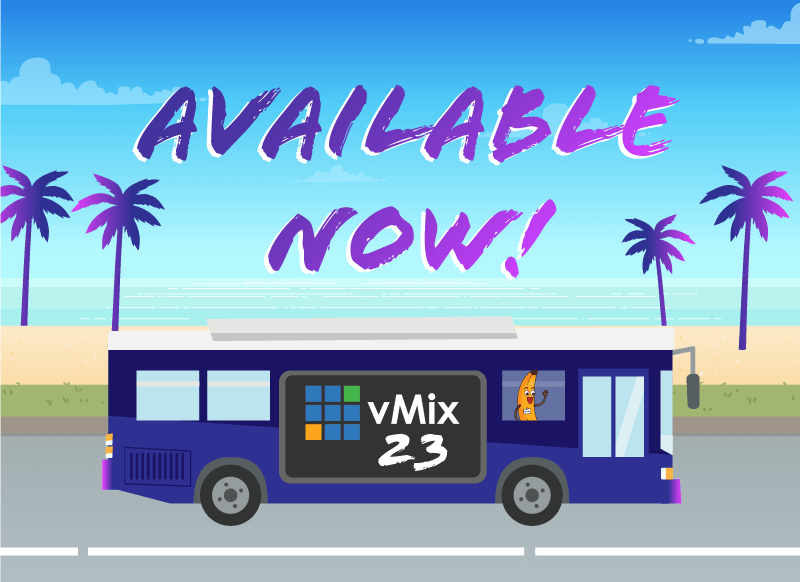 The wait for vMix 23 is now over! Much like the headline feature for vMix 23, vMix 23 has now been securely and reliably transported to the vMix website and is now available for download. Jump on the vMix bus and check out all of the new features available today….
SRT Support!
One of the big challenges of live video is working out how to reliably transmit your video from a remote location. There are many expensive, proprietary hardware options on the market that will do the job but not everyone has a satellite sitting in their garage they can launch when they need to send video! SRT or Secure Reliable Transfer is an open-source protocol that allows high quality, point-to-point video transmission over public internet. We have enabled vMix to send and receive SRT sources making it a great solution for video transmission. This makes it great for vMix to vMix or vMix to other SRT enabled hardware and software. We've also enabled hardware encoding and decoding for SRT sources so that you can utilise SRT without additional strain on your CPU!
Want to know more about Secure Reliable Transfer?
Check out the SRT Alliance website for more information about SRT or you can watch this video on how to use it in vMix!
All aboard the new vMix Audio Buses!
Route all the audio! vMix has added to the existing A + B buses by adding C, D, E, F and G into the mix.
NDI 4
vMix 23 will include NDI 4, which includes the ability to record with zero CPU in MultiCorder to MOV and also playback these new MOV files directly from vMix.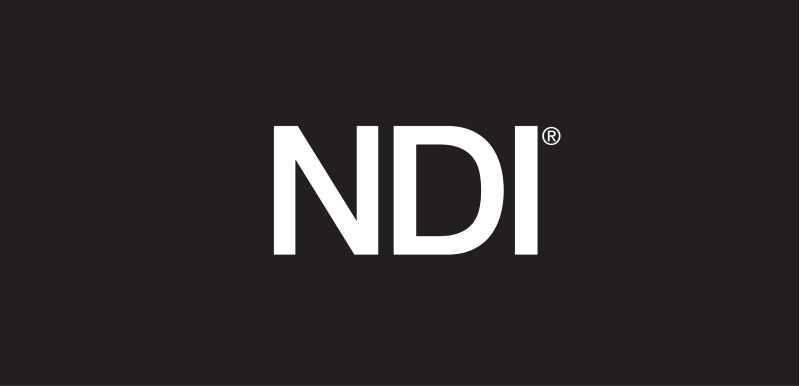 More Facebook Options
You can now simultaneously stream to Facebook Live and other destinations using the streaming login from vMix! We've also enabled scheduled streaming for a more streamlined workflow. Apologies for that attempt at a pun, but you get the idea!
FREE vMix TRIAL!
For a Free 60-Day Trial of vMix Pro, just head to the download page on vMix.com
vMix 23 will be a free update for those that have purchased after January 1st 2018 or if you've purchased a 12 month upgrade…in the last 12 months.
If you're outside of this window and would like to update, you can do so via our website- https://www.vmix.com/purchase/upgrades.aspx
For more information about vMix, just head to vMix.com!
Full list of new vMix 23 Features-
SRT

SRT – Secure Reliable Transport is a point to point protocol for fixed latency streams of an unreliable internet.
vMix supports multiple inputs (Stream Input) and up to 4 Outputs in vMix 4K and Pro (1 output in all other editions).
GPU acceleration where possible for H264 and HEVC streams. 2 Stream PC encode limit applies to GeForce cards, CPU fallback available where not available on the GPU.
More Audio Buses

A-B audio buses expanded to A-G for a total of 14 channels of audio (7x 2 channel pairs)
Audio buses can be routed to Master to use as groups by selecting the new M button in the audio mixer.
SRT supports up to 8 channels audio in or out. Magewell, AJA and Blackmagic devices support up to 8.
vMix AVI supports full 16 channel audio recording (Master + ABCDEFG)
Mix Input (4K and Pro only)

Add a "mini mixer" input to vMix with a dedicated Preview/Output bus, Cut and Transition button.
Existing shortcuts can be used with the new Mix dropdown option to select from 1-4 where 1= main mix, 2 = first mix input and so on.
Mix inputs suport 're-entry' and can be used as Input MultiView sourcesd without any additional latency.
vMix Media Converter

Bulk transcoding utility to convert vMix AVI into ProRes compatible MOV files for use in video editors such as Final Cut Pro and Davinci Resolve
GT Text Bounding

Link rectangles, images and other GT elements to Text fields set to auto width and/or height.
This allows elements to match the size of the text with an optional padding value on each side.
NDI

Updated NDI support to latest 4.1 SDK
Includes updates to MultiCorder to support recording NDI sources directly to MOV without recompresion.
Other

Add option to select either Output 1 or Output 2 for each stream through the Streaming Quality window.
Facebook can now be used alongside other destinations due to Facebook policy change
Facebook scheduled streams can now be selected and created from within vMix
Improved codec support for video playback including NDI MOV files with alpha channel
Web Controller authentication support allows setting a password for each page
Added ability to select a Row for each text field now in Data Sources
Added 2x zoom option to Vectorscope
Added Mixer and Lightcast streaming providers to Destination dropdown
Added Unselect All option when opening a preset.
Updated Web Browser input to V77 of Chrome. Older versions still selectable from dropdown for compatibility.