With the latest additions to vMix 18 (18.0.0.63) you're now able to directly stream to IBM Cloud Video services through the vMix streaming interface.
Using your IBM Cloud Video Device Username and Password you'll be able to start streaming in a flash!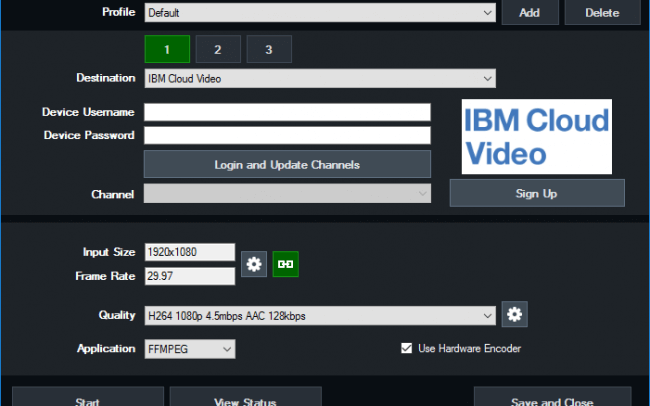 The latest version of vMix 18 that includes IBM Cloud Video integration is available to download now via the vMix website.