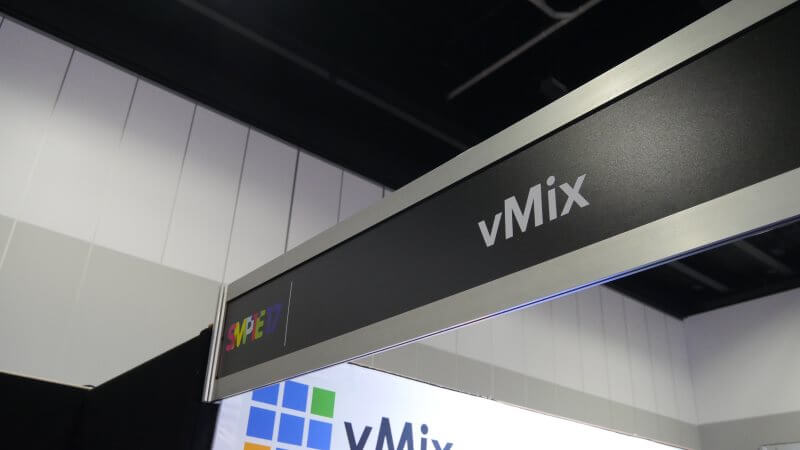 vMix had a small hotdog stand at the Darling Harbour International Convention Centre for SMPTE. It only comes around once every two years and this year saw a switch back to the newly built ICC. Thankfully the rain and cold that typically accompanies Sydney in winter stayed away for the week!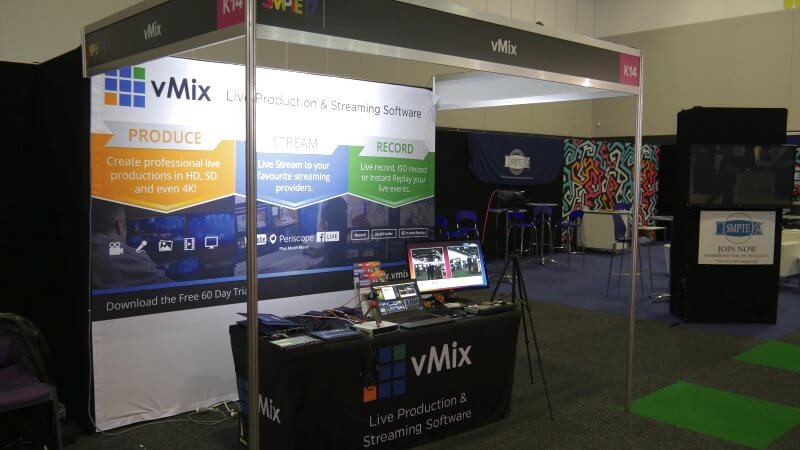 For Australian shows most companies are represented by distributors or resellers. In fact, most brands had multiple resellers on the show floor which makes it all a little bit confusing. We let everyone know that vMix was Australian based and that we weren't just distributing vMix…we WERE vMix. We had a small portable setup with the Sapphire laptop system, AJA io4K, Sony PX70 cameras, Marshall 502 camera, X-Keys 124 T-bar and a 27 inch monitor. It's a great way to show what can be done with equipment that you can fit into a backpack. We had 3 mousepads left at the end of the week, which was great! I'm sure there are some people this morning that are looking at it and wondering where on Earth it came from.
On Wednesday morning we had a live cross from the vMix Fun Time Live Show to the floor, which surprisingly went off without a hitch. You can see it in the video below. The Audio Technica USB Mic was added to the setup to provide the audio and for a loud and busy showroom floor, the microphone worked very well.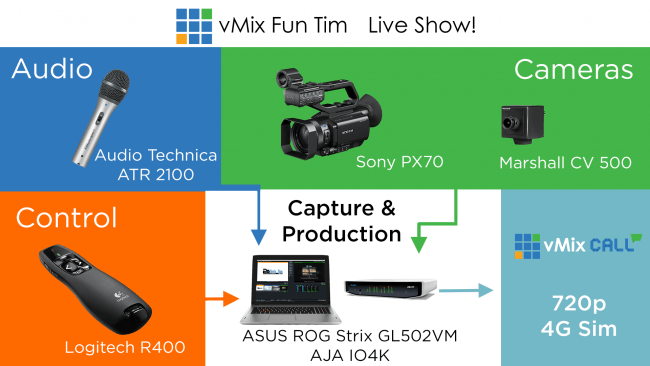 vMix has a 2 month break between shows, which is exciting and will give us some time to recuperate! In September we'll be venturing off to Europe to go to Amsterdam for IBC.