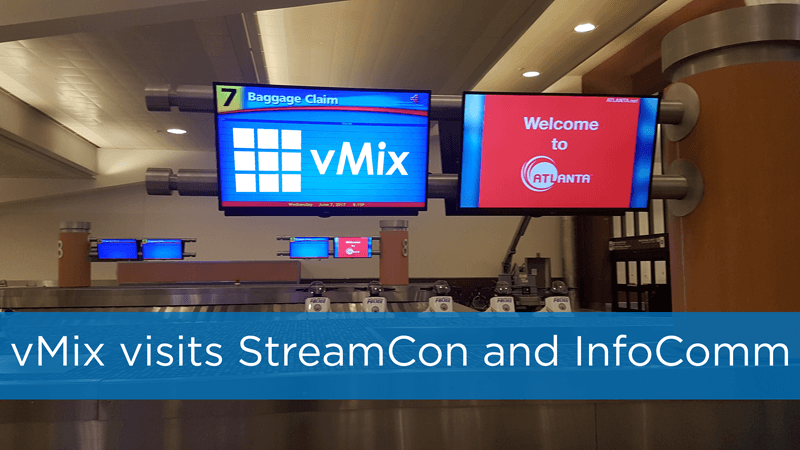 vMix was back to the USA for the second time in just a matter of months in 2017. This time around it was to visit Atlanta and Orlando for StreamCon and InfoComm. After a looong journey from the Gold Coast to Atlanta (a full day), we arrived in Atlanta ready to talk live streaming.
StreamCon was a great time to talk with Live Streaming enthusiasts! Everyone that attended had a real passion for live production and were willing learn from others and also share their experiences. Having hands-on demonstrations of a working live sports van and other streaming technologies opened up many discussions and opportunities to learn. Martin gave the opening address to talk about where vMix had come from and how it sprung from our own need to solve problems within our own live production experiences. vMix 20 features were also revealed! The second day involved more of a business approach with detailed models of how people like Scott Pienta and Jim Jacobs had created revenue streams from the live productions. Attendees at the convention left with plenty to think about and ways to improve upon what they were doing.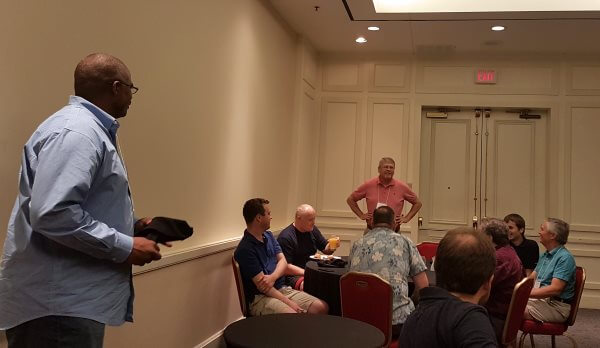 InfoComm
From Atlanta we headed to warm Orlando where we attended InfoComm. We were graciously allowed to hang out in the P.I Engineering booth for the 3 days. They are the makers of X-Keys and have a great working integration with vMix.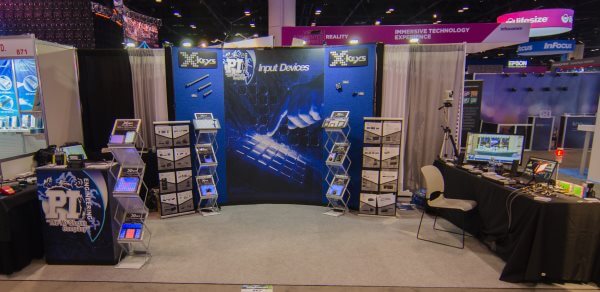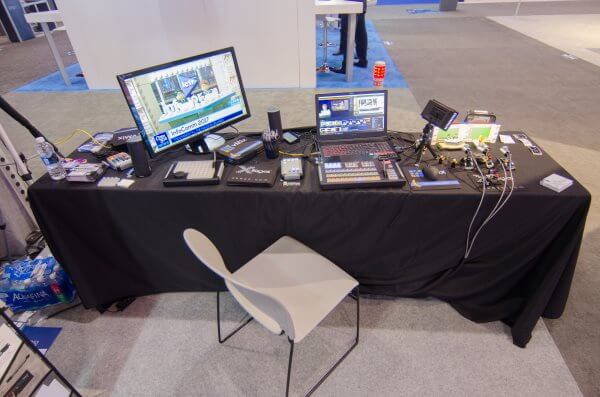 A full vMix live news how was created with Lego to fully demonstrate how you can produce a show using the X-Keys 124 T-Bar model. It was complete with an animated news intro, triggers, tally lights and multiple cameras! The attention to detail was incredible.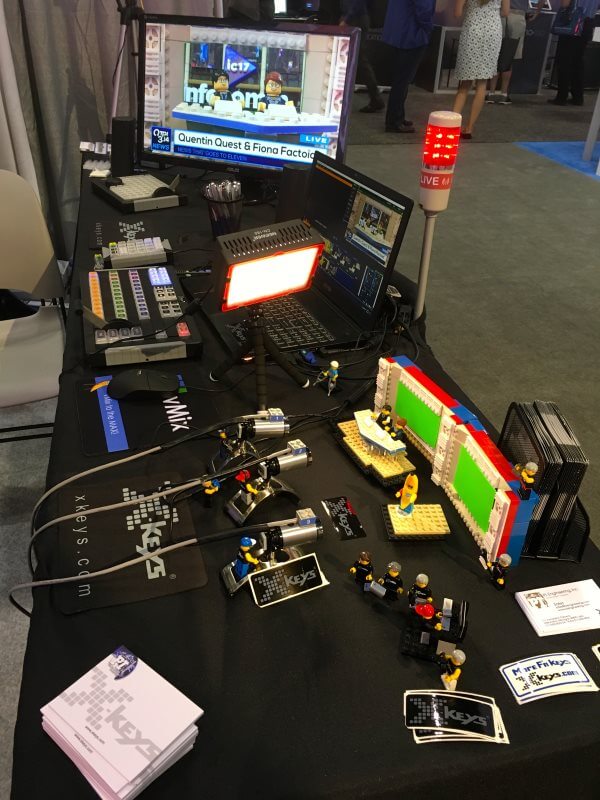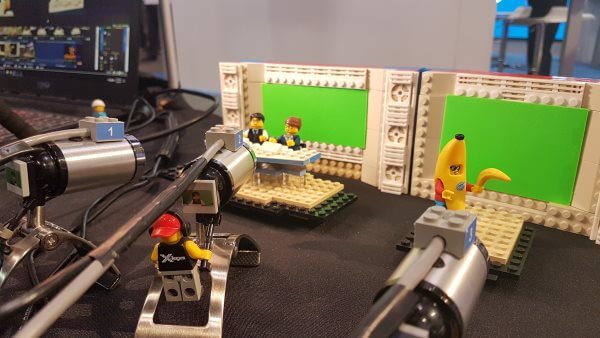 It was great to be able to catch up with X-Keys users that were working with vMix and also all of our hardware partners that were at the show. It's nice to walk around the convention halls and see vMix being used all over the place!
We'll be back to the US later in the year to go to NAB Show New York in October and Streaming Media West in November. They will be great opportunities to check out all the latest in video production and live streaming and to come and talk to us if you so desire!