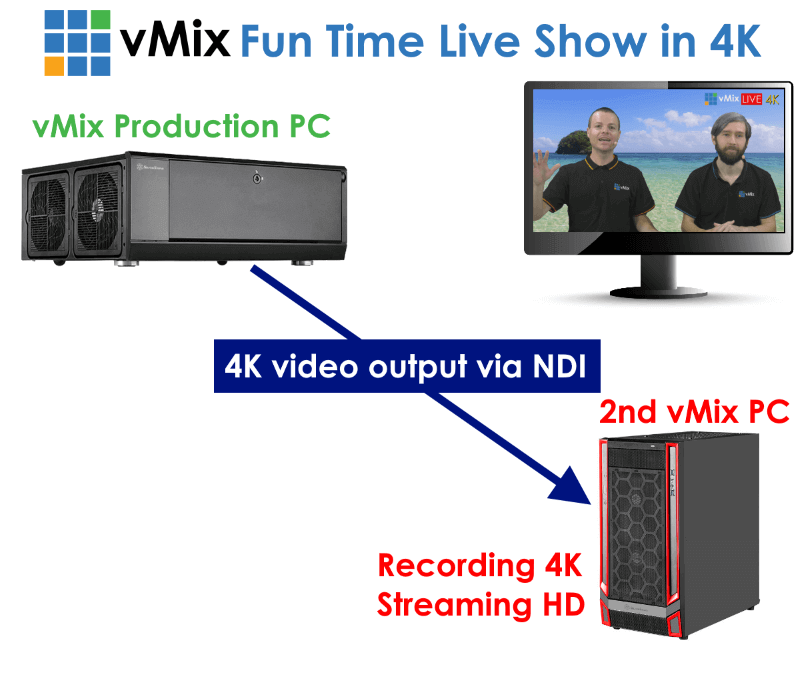 The latest vMix Fun Time Live Show video was produced live in 4K. Everything was produced on our studio PC and then the recording and streaming were sent via NDI to one of our other testing PCs. This PC then streamed the show to YouTube in HD whilst recording a 4K copy to be uploaded later.
NDI Setup
Typically our productions are done all on the one vMix PC. We produce record and stream via our studio PC with 4 HD cameras. As we decided to take our production up to 4K we took the opportunity to test out the possibility of sending the 4K output to another computer, all using NDI! We have both computers set up on the local gigabit network and vMix is installed on both machines. As vMix is able to send and receive NDI video, the computers were then set up to send and receive the production output via NDI. We then set up a shortcut on the 2nd vMix computer to start streaming and recording when the production started. This second computer was set up to accept the NDI output from the vMix Studio PC and then to stream in 1080p to YouTube AND record in 4K. The second machine was an i7 6700K with a NVIDIA GTX1060 and handled it all with ease.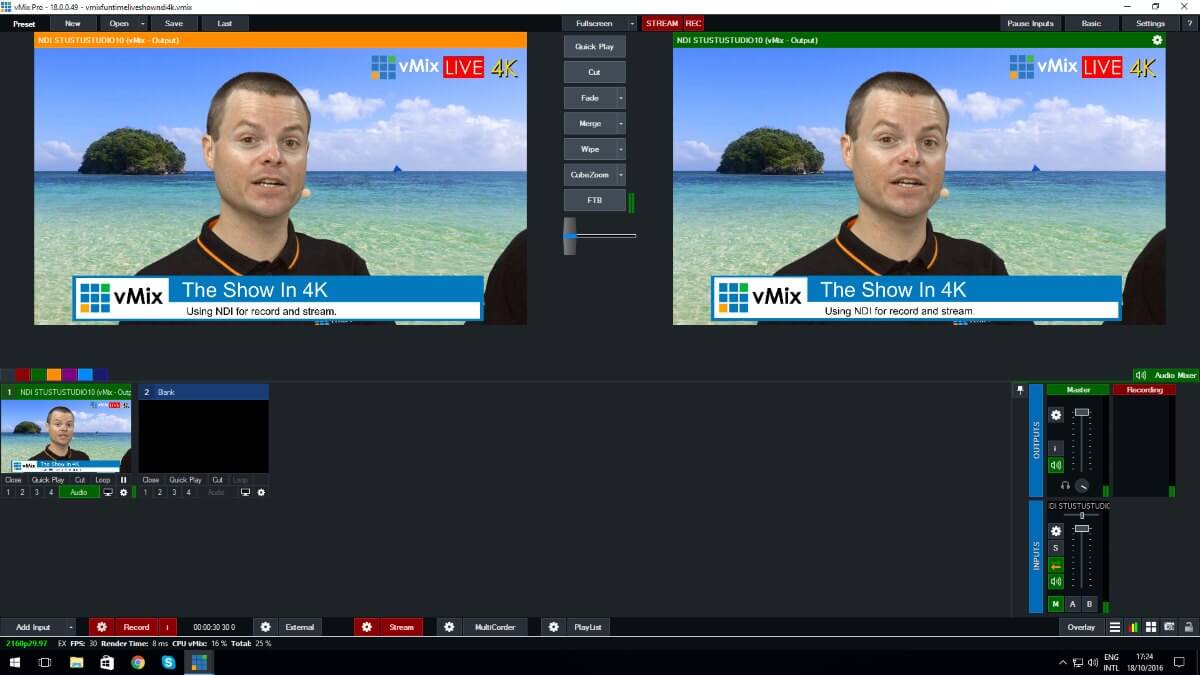 Results
The results were great. We were able to stream flawlessly to YouTube in Full HD (1920×1080) and also record the show as a 4K Mp4 at 25mbit. This was then uploaded to YouTube so that viewers could watch the show in it's full 4K glory.
NDI allowed us to send and receive 4K over the local network and break up some of our production requirements. It really shows the versatility of NDI and the ways in which it can be used to enhance live video production!
See Martin talk about how we used NDI on the latest show-