InfoComm 2015 was the last stop on the vMix mid-year North American tour and thankfully it was held in sunny Florida this year. It typically rotates from Las Vegas to Orlando each year, so we thought it would be a good opportunity to exhibit in Florida and catch up with some distributors in that area. This was our first venture to InfoComm!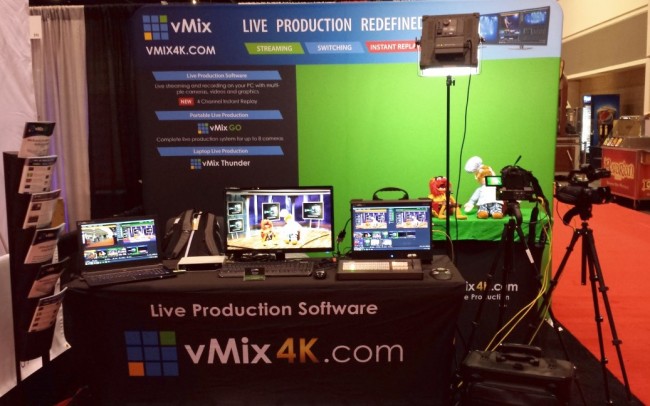 InfoComm doesn't have a dedicated video production  area so we took a chance with our booth placement this year. We were glad to be opposite the Wowza ninjas and the Contour Design guys. Contour Designs make the ShuttlePRO v2 that is included with the vMixGO and great for slow motion replay control.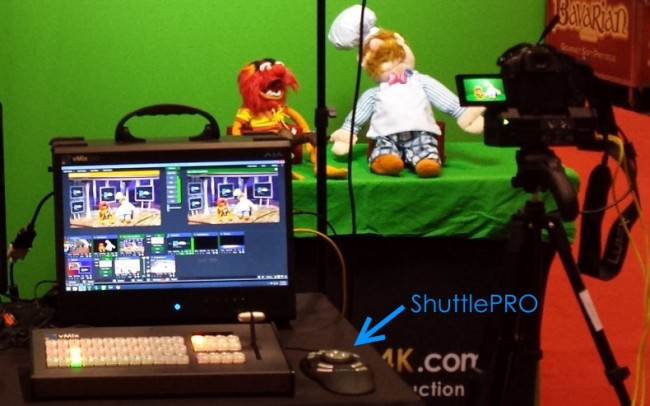 It was great to meet up with some Resellers and people from the vMix forums and who knows we may be back in Orlando again in 2 years for InfoComm 2017. This brings the vMix mid-year North American tour to a close so that we can come back the lab and continue work on vMix 16 and enjoy some Tim Tams.
Banner photo provided by InfoComm!