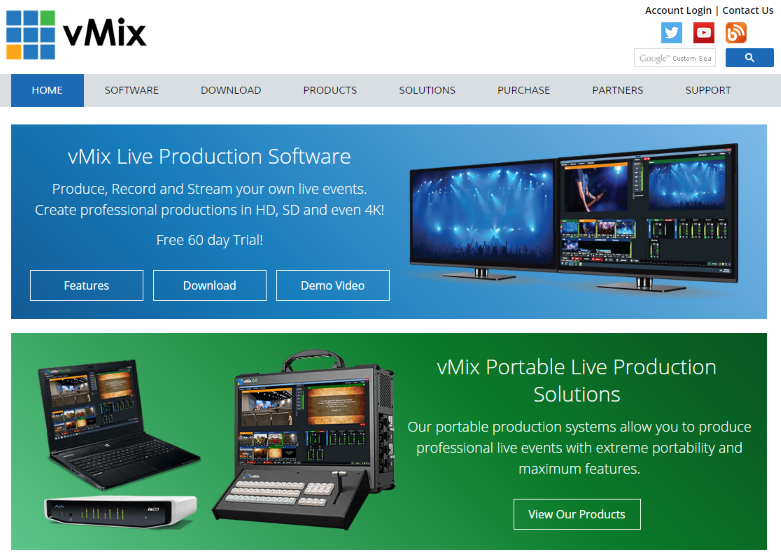 We've just updated the vMix website on our brand new domain name- vMix.com! New information and features have been added that we hope enhance people's experience.
It's a lot lighter than the old website. We've decided to move to a cleaner, brighter look as the last one was a little dark. On the front page we really wanted emphasise the different parts of vMix, the software and the hardware.  Software now has it's own menu with information about features and the uses of vMix. This menu also includes the Supported Hardware information.
We've included a Products menu that showcases all of our Hardware and System offerings. This showcases information about the vMix GO, Thunder and Control Surface.
New to the website is a Solutions section. We wanted to include ideas and examples of how people were using vMix. We have a couple of case studies in each area and will be looking to add more in the coming weeks.
The Purchase area remains much the same. Hopefully purchasing vMix is easier through the new website.
The new Partners section provides information about our various Streaming, Hardware, and Software Partners. It also lets you find vMix Resellers from all over the world.
Finally the vMix Support section includes links to the vMix Knowledge Base, vMix Forums, vMix Documentation, Support and vMix Training Videos. We'll be doing our best to increase the number of training videos here!
If you have any comments or suggestions, let us know in the comments!