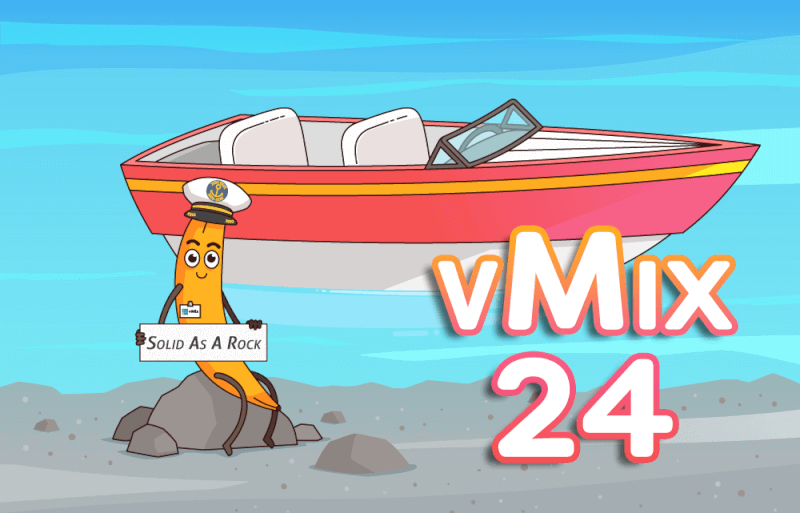 Do you remember 2020? Yeah neither do we! We're excited to finally release vMix 24 and give you something new to play with. Better yet, if you've purchase vMix since January 1 2018 it's a free update! What are some of the new features….
Instant Replay
vMix has always pushed the boundaries for what is possible in Instant Replay in a software switcher. In vMix 24 we've decided to take things up a notch or two! With vMix Pro you'll now be able to use 8 channels of Instant Replay utilising the vMix AVI codec for high quality recordings. That doubles your capabilities! In addition to this, vMix Replay will also support 4K and high frame rates, but keep in mind that these will take sufficient computing power to use! There have also been some productivity enhancements including-
Two output playback channels that can be controlled independently or in sync and have any camera angle assigned to each.
Twenty (20) Events lists are available that can each include an unlimited number of Mark In and Mark Out points that can be added on the fly and changed at any time.
Dedicated Replay MultiView output with two playback channels alongside eight live camera previews which can be optionally enabled.